Protective Barrier Solutions
Preparing to Reopen
As state governments relax requirements to stay at home amid the COVID-19 pandemic, it is the duty of organizations and businesses to maintain safe environments for their communities. To help slow the spread of airborne pathogens, Power/mation now offers a standard selection of pre-assembled protective barriers for rapid deployment.
Protective barriers are suitable for schools, businesses, and municipalities. Units are industrial-grade with a professional fit and finish.
Our barriers are assembled in the USA with high-strength aluminum frames and polycarbonate shields. The in-stock styles below are available to ship within three business days from our Pewaukee, Wisconsin location. The protective barriers arrive pre-assembled with detailed care instructions. If you need to modify your barrier to accommodate your needs, no special tools are required to disassemble.
Fully custom barriers are also available to order from Power/mation Solutions Group. See the the image gallery to get inspired for your protective barrier solution.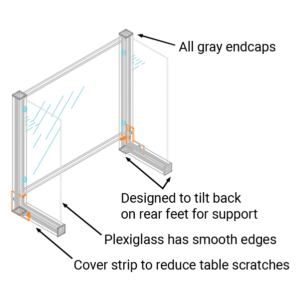 Small Tabletop Unit - $190
Suitable for small areas where close human interaction is necessary.
24″W x 24″H x 11″ D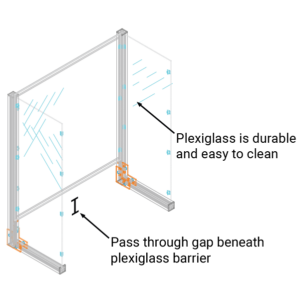 Large Tabletop Unit - $200
Suitable for larger areas where routine check-in or meetings are held.
32″W x 40″H x 16″ D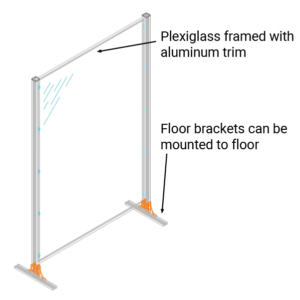 Free-Standing Panel - $400
Suitable for open spaces where barriers or guided foot traffic is needed.
48″W x 72″H x 16″D
Desk Divider - $1375
Suitable for classrooms for separating student workstations.
72″W x 60″H x 72″D
Custom Solutions
Your business or facility is unique. Power/mation will fully design a custom barrier system for you with quotes available in as little as 48 hours.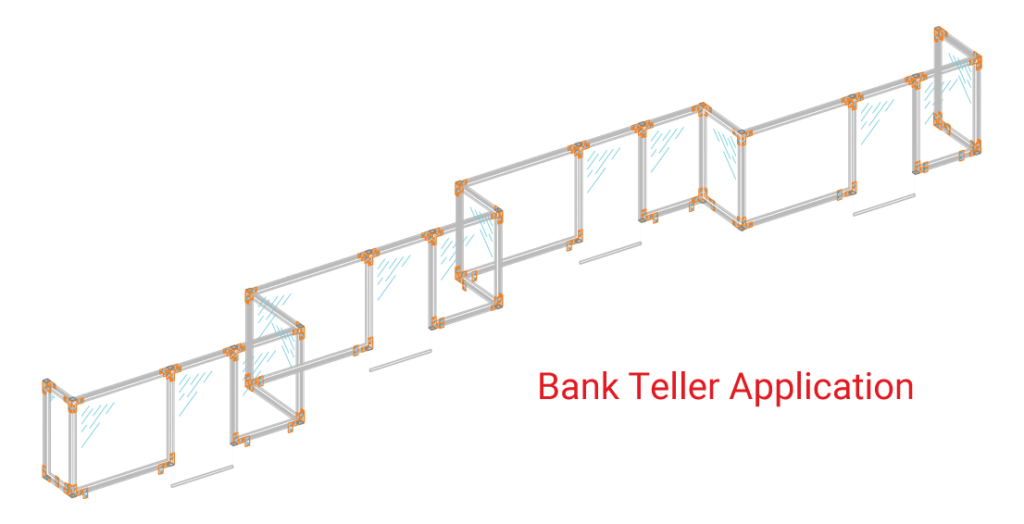 Submit an Inquiry
Want to purchase an in-stock design or get started with a custom barrier solution? Drop us a line below or call 800.843.9859 for immediate service.