Temporary Barrier Solutions
Ready to Reopen
As state governments relax requirements to stay at home amid the COVID-19 pandemic, it is the duty of businesses to maintain safe
environments for their employees and customers. Power/mation now offers a standard selection of pre-assembled temporary barriers
for rapid deployment.
Barriers are assembled in the USA with high-strength aluminum frames and plexiglass shields. The in-stock styles below are available
to ship within three business days from our Pewaukee, Wisconsin location. Fully custom barriers are also available to order from
Power/mation Solutions Group.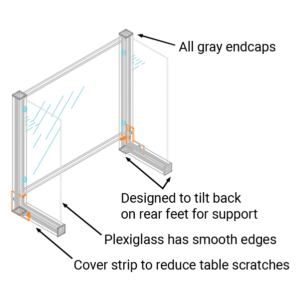 Small Tabletop Unit - $190
Suitable for small areas where close human interaction is necessary.
24″W x 24″H x 11″ D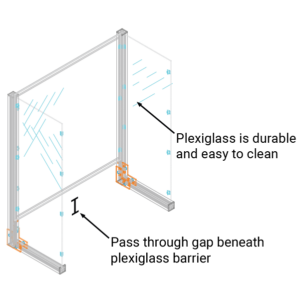 Large Tabletop Unit - $200
Suitable for larger areas where routine check-in or meetings are held.
32″W x 40″H x 16″ D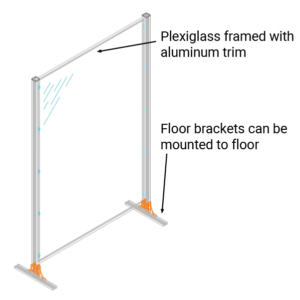 Large Free-Standing Panel - $400
Suitable for open spaces where barriers or guided foot traffic is needed.
48″W x 72″H x 16″D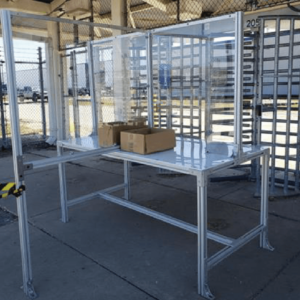 Custom Solutions
Your work business is unique. Power/mation will fully design a custom barrier system for you with quotes available in as little as 48 hours.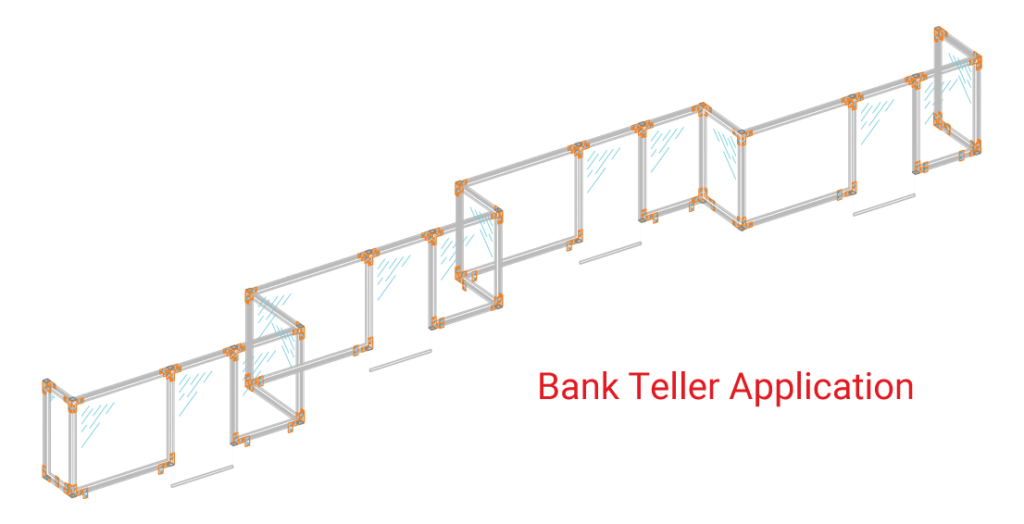 Submit an Inquiry
Want to purchase an in-stock design or get started with a custom barrier solution? Drop us a line below or call 800.843.9859 for immediate service.