Apply Pneumatics in Your Industry
Power/mation has partnered with Festo, a unique automation supplier, to help us offer a full range of pneumatic, electromechanical and process automation products to our customers. Festo's pneumatic technology is fit for nearly every industry where automation is needed, whether it is a delicate application where precision is key or heavy-duty manufacturing.
We Serve a Variety of Industries

Choose from a Wide Selection of Innovative Hardware
By constantly refining their technology, along with research and development at their German Headquarters, Festo offers a range of solutions among the broadest in the world, and Power/mation is happy to offer our customers access to it all.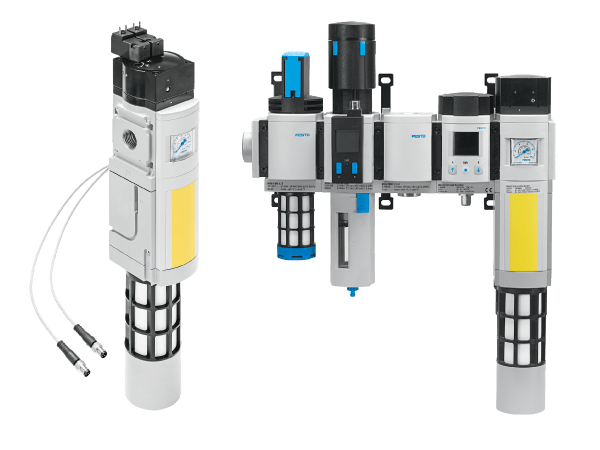 Air Preparation
This modular and modern product line offers a wide range of options, features and sizes. Our optional safety valves meet PLd and PLe standards.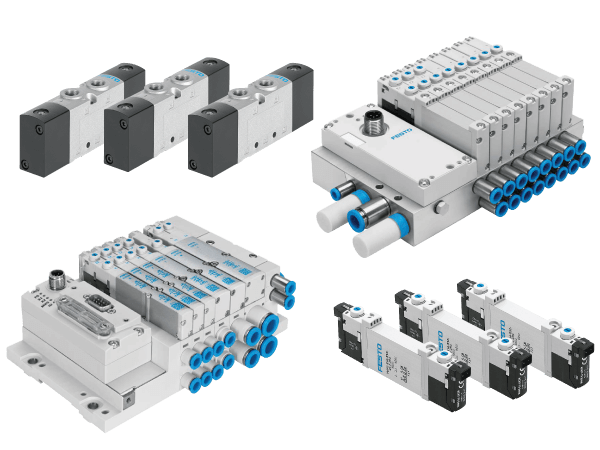 Valves & Manifolds
From small microvalves to large flow for industrial uses, Power/mation offers the broadest pneumatic valve and valve manifold range in the industry. Our valves and manifolds are direct wired, with multi-pin or fieldbus connectivity.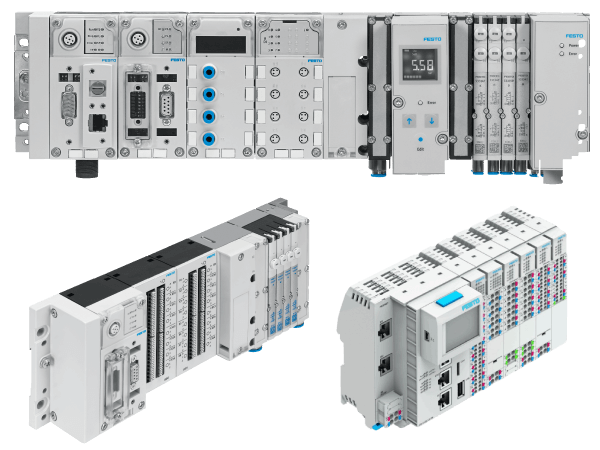 Control Technology
Our robust CPX electrical backplane can connect to a variety of different technology including inputs, outputs, analog, proportional regulators, sensors, IO-Link devices, valves and more. The CPX can also operate with its own PLC or through decentralized architecture with a variety of widely used fieldbus protocols.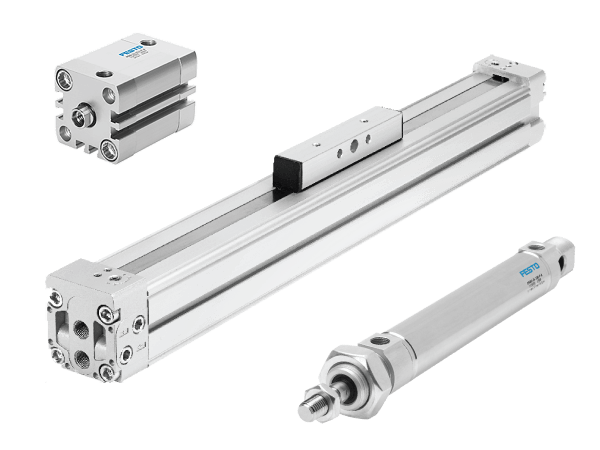 Cylinders & Actuators
Pneumatic actuators and cylinders are stocked in several bore sizes and stroke lengths with a variety of styles, types and designs. Our cylinders and actuators feature revolutionary patented PPS self-adjusting cushions.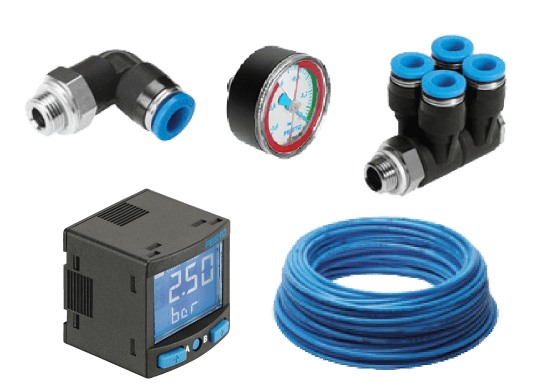 Accessories
Our accessories include a large variety of fittings, gauges and connectors along with tubing available in different styles, sizes and colors to fit your specific application.
Customize Your Pneumatic Solution
The Power/mation Solutions Group is a division dedicated to helping you design, create and implement applications that fit
your specifications.
Examples of some of our custom pneumatic-based solutions include: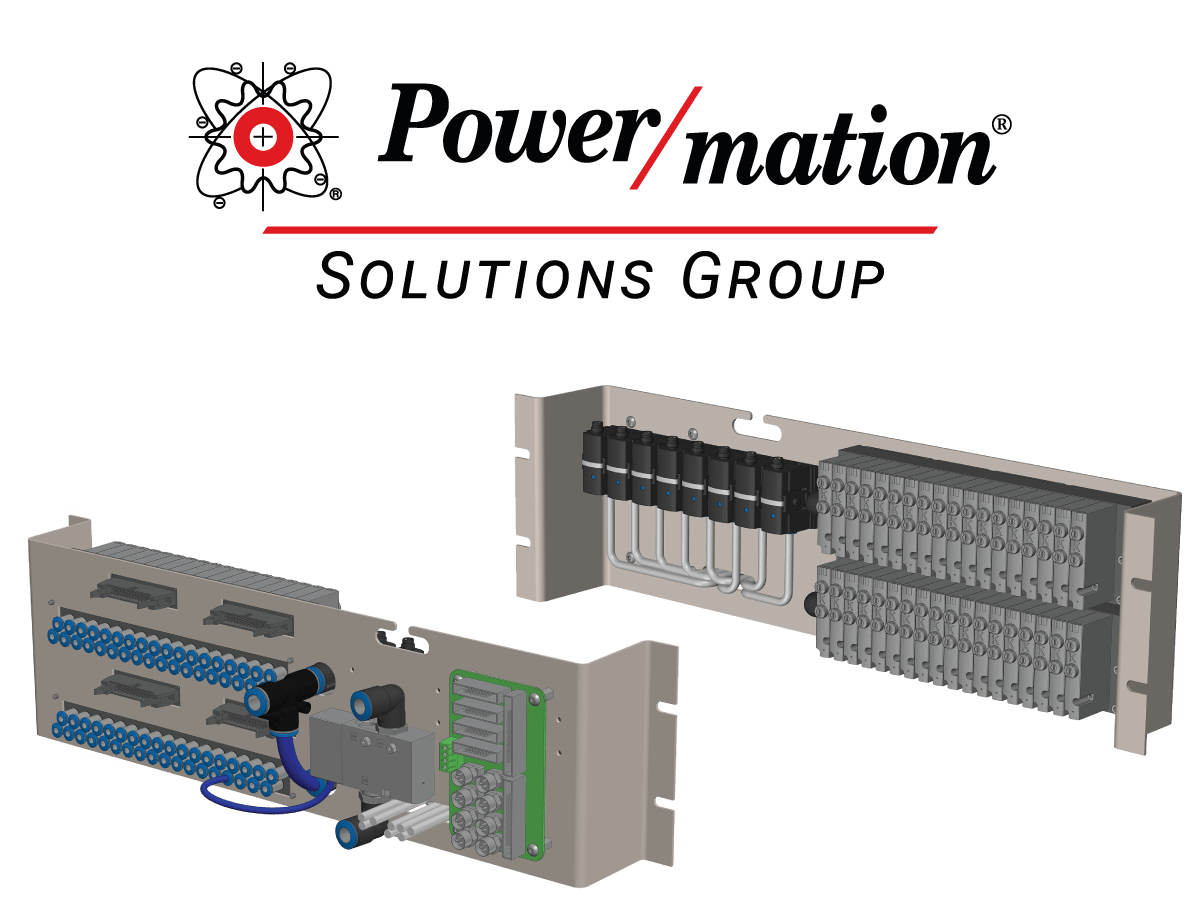 Valve manifold assemblies
Pneumatic control panels or sub-panel assemblies
Air preparation systems (FRL)
Plumbing, tubing, fittings and miscellaneous custom assemblies/kits
Electromechanical sub-assemblies (multi-axis gantry and cartesian)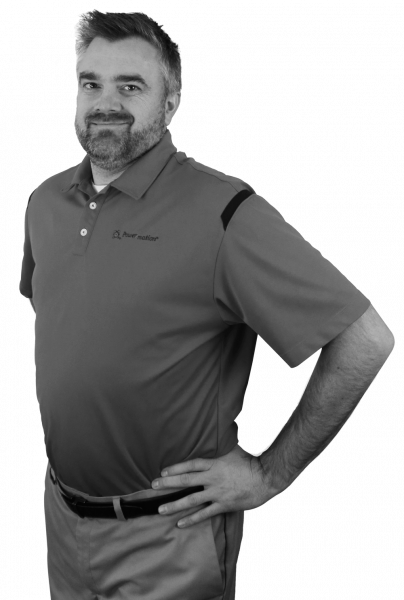 The Power/mation
Pneumatics Expert
Lance Waffensmith
Automation Specialist – Pneumatics and Motion Control