Power/mation Solutions Group
What is the Power/mation Solutions Group?
The core purpose of the Power/mation Solutions Group is to ease our customers' experience in tackling their own applications by creating custom solutions with our team of engineers and assembly technicians.
An Extension of Your Team
Each project comes with different goals and challenges. Over the course of two decades, Power/
mation
forged a team to creatively overcome automation challenges by offering completely streamlined services and support for companies in a variety of industries with a variety of needs. Some of the primary advantages we offer to all customers:
Offloading labor needs to our assembly team to free up your valuable labor.
Dunnage reduction. We ship your solution to you and process the waste so you don't have to.
Simplified paperwork. Purchase a single part number, not a lengthy bill of materials.
Custom Enclosures
Power/mation Solutions Group produces custom cut enclosures with a wide variety of options.
Custom Kits & Assemblies
Speed up your process with help from Power/mation Solutions Group. From cable kits to full din rail assemblies.
Custom Safety Fencing
Full safety cells, custom-designed to your specifications. Quotes in as little as 48 hours.
Managed Solutions
We offer advanced solutions services including programming, risk assessment and panel design.
Creating Your Custom Automation Solution

Connect
Contact Power/mation to partner with a knowledgeable sales representative near you.
Consult
Explain your needs, pain points and ideas with your representative and work with them to create a customized process to help increase the efficiency of your company.
Execute
Your sales rep works with the Power/mation Solutions Group to outline a program to get the products you need and keep your application moving forward while maximizing your resources.
Enclosure Modifications
Gone are the days of enclosures meticulously prepared by hand. Our St. Paul office houses our enclosure modification shop with a CNC machine that can accurately cut, drill and tap multiple materials like steel, stainless steel, aluminum and non-metallics. With this machine, along with modern CAD programming, we are able to perform detailed and accurate panel modifications for either low volume production runs or standardizing multiple panels for an OEM. Visit our Rittal Enclosure Configurator to set up your next enclosure. A Power/mation sales representative will follow up with your submission.
The engineers, drafters and technicians within the Power/mation Solutions Group will work with you to customize enclosures to your exact specifications. Power/mation is also one of the few Rittal Platinum Modification Partners, giving our customers access to competitive pricing and guaranteed stock on a wide variety of enclosures. Additionally, Power/mation grants you access to the RittalXpress program for modifications and painting services on an even larger scale. You can find more information about the RittalXpress program here.
Custom Kits and Assemblies
The Power/mation Solutions Group offers a wide range of services beyond enclosure cutting to optimize your workflow. Our custom kits and custom assemblies are built and given a unique part number to ease the ordering and receipt process for our customers. Some of our custom offerings include: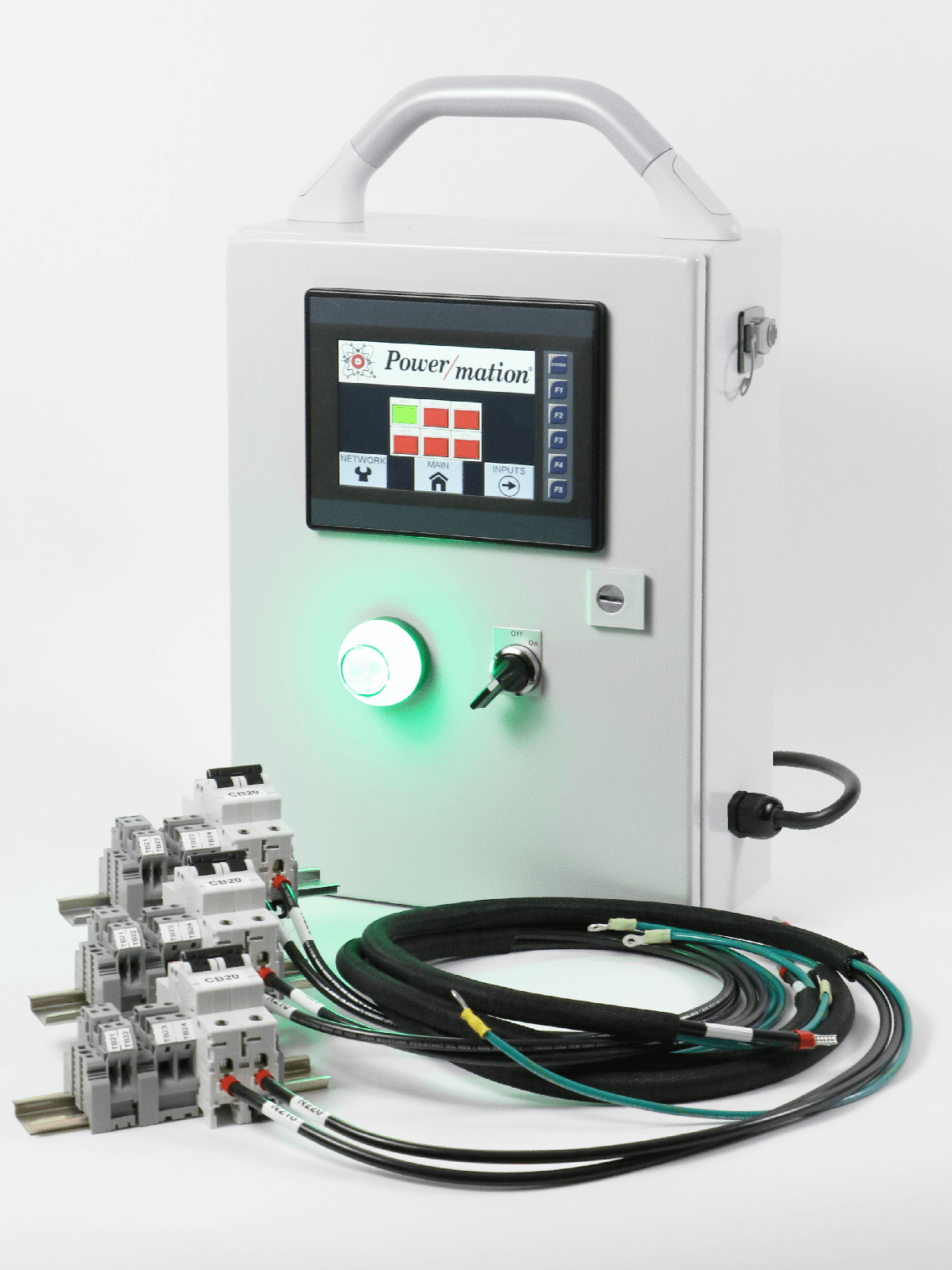 Custom Fencing
Produced in our Pewaukee, Wisconsin location, our machine hard guard fencing is among the industry's most versatile safety solutions. Custom safety fencing needs to be designed with your exact specifications, measurements and requirements. The Power/mation Solutions Group will design, process and distribute a custom system for you, revising it until you are completely satisfied.
Offering both Express and Standard custom fencing systems, our fencing includes anodized aluminum profile posts with floor brackets, ABB Jokab Safety patented mounting hardware, U-profiles and welded mesh or polycarbonate panels. We will incorporate all necessary safety components to safeguard your application and most importantly — your personnel.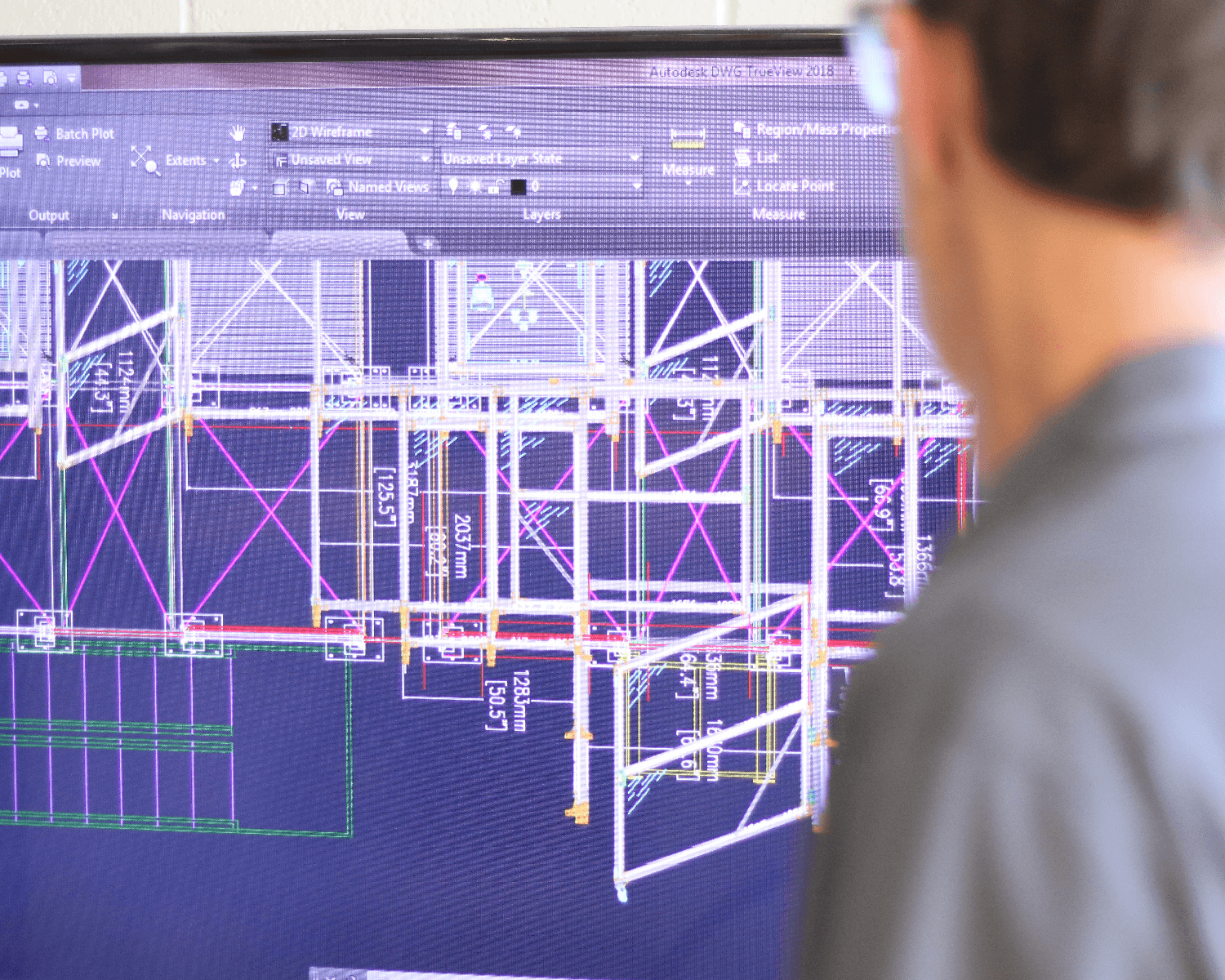 Benefits of a Power/mation Custom Fencing System
ABB Jokab Safety patented T-Lock mounting system
Precisely packed shipments for easy unloading
Step-by-step assembly guides included
No welding, bending or troubleshooting as found in steel systems
Full color aluminum extrusions available
Full color graphics on solid core and polycarbonate panels
A direct connection with the Power/mation Solutions Group
The finest, most attractive fencing system in the industry today
The Custom Fencing Creation Process
Design
A safety consultation with a Power/mation sales representative will help you determine the best system for your application. Send them a CAD drawing of your facility or conceptualize a design with our Custom Fencing Design Form.
Quote
Using ABB Jokab Safety SafeCAD software, experts from the Power/mation Solutions Group will analyze your layout and design your fencing system, aiming to minimize waste and simplify customer assembly. We will continue to revise the design until you are completely satisfied with it.
Build
Once the design is approved, aluminum extrusions are cut to your system's design requirements. For easy installation, panels and extrusions are pre-cut and labeled to match assembly drawings. Power/mation has made an extensive investment in people and tooling to offer industry-leading turnaround.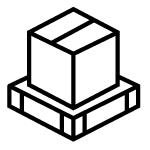 Delivery
The fencing hardware, assembly drawings and safety components needed to assemble your system are safely packed in crates for easy installation. Units are then security shipped with tamper-evident wrap.
Managed Solutions
You can count on the Power/mation Solutions Group to manage your project from concept to completion. We work with our specialty providers and integrators to deliver you a total solution.
UL 508 & 698 (Hazardous Location)
CE Testing & Self-Certification
Electrical & Mechanical Drafting
Robotics & Drive Services
Application Specifications
Simulation, Prototyping & Evaluation
Partnered Solutions
We are dedicated to seeing our customers succeed, and if Power/mation is unable to provide something your application needs, we will find a solution provider that can.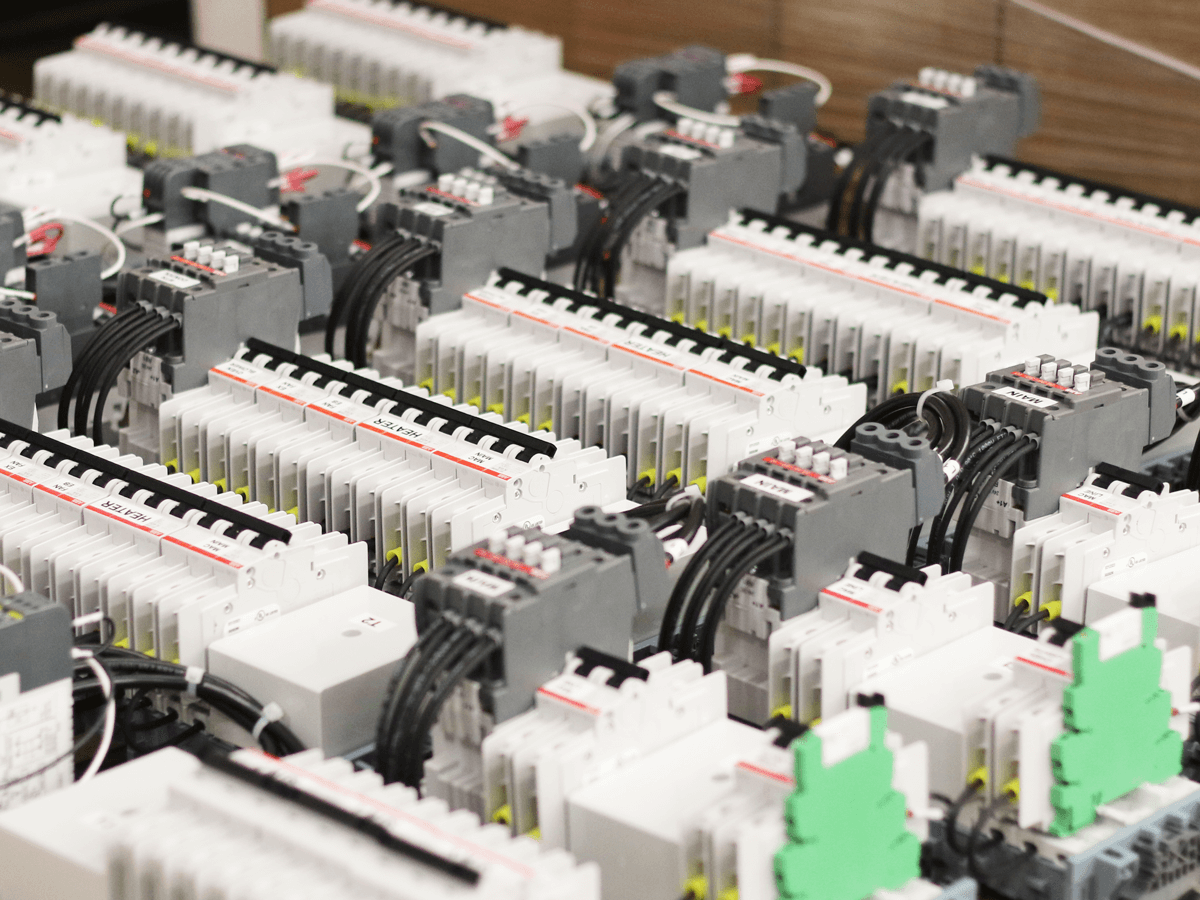 Interested in the Other Services We Provide? 
Along with custom solutions, Power/mation also specializes in safety, robotics, process automation, industrial internet, pneumatics and more.
Let's Get Started
See how the Power/mation Solutions Group can help you achive more.