Automation Experts
When it comes to automation, it's about people. Power/mation is lucky to have an experienced leadership team that collects new technologies and services to be a part of our continually expanding product offering. Our experts create opportunities for your personnel to expand their skills while improving the efficiency of your company.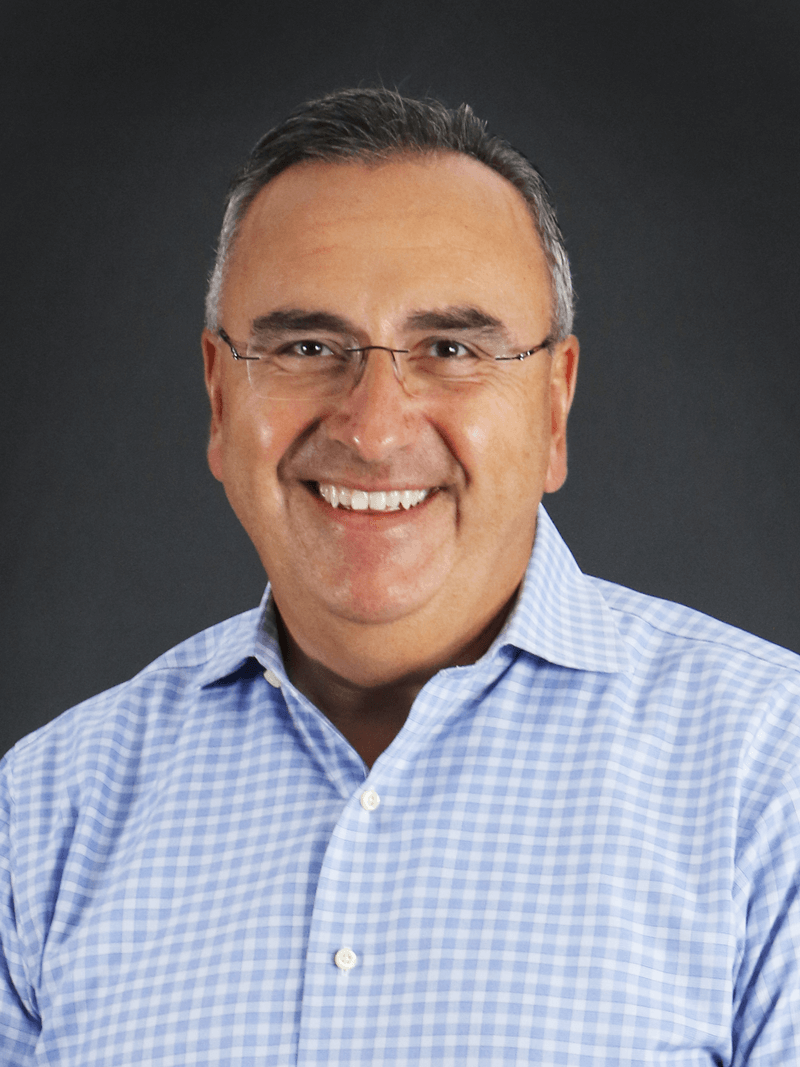 Sam Petty, President
Serving most recently at ABB as Director of Channel Management for Industrial Automation, Sam Petty brings extensive experience and knowledge to Power/mation's chief position. Petty's career includes previous roles at Hirschmann (Belden Inc.), Rexel, Roxtec and Swagelock.
Bob Ricci, Executive VP of Sales & Marketing
Bob Ricci is our Regional Vice President of Sales for Minnesota, North Dakota and South Dakota. Bob has a broad set of experience in both sales management and automation. Prior to joining Power/mation in February of 2017, Bob was the Regional Sales Leader for Border States Electric in their NE Region where he had sales management responsibility over both their industrial and construction markets' sales. Before his time at Border States, he spent fifteen years with Werner Electric in Minnesota serving as Vice President of Technology (Automation) and then as Vice President over both the Automation and Construction teams.
Bob has a wealth of experience and industry knowledge. In addition to his twenty plus years of experience in electrical distribution and automation, he worked for thirteen years at Jerome Foods (Jennie O' Foods) designing automation systems along with managing the automation and electrical maintenance teams. Bob is also a Navy veteran.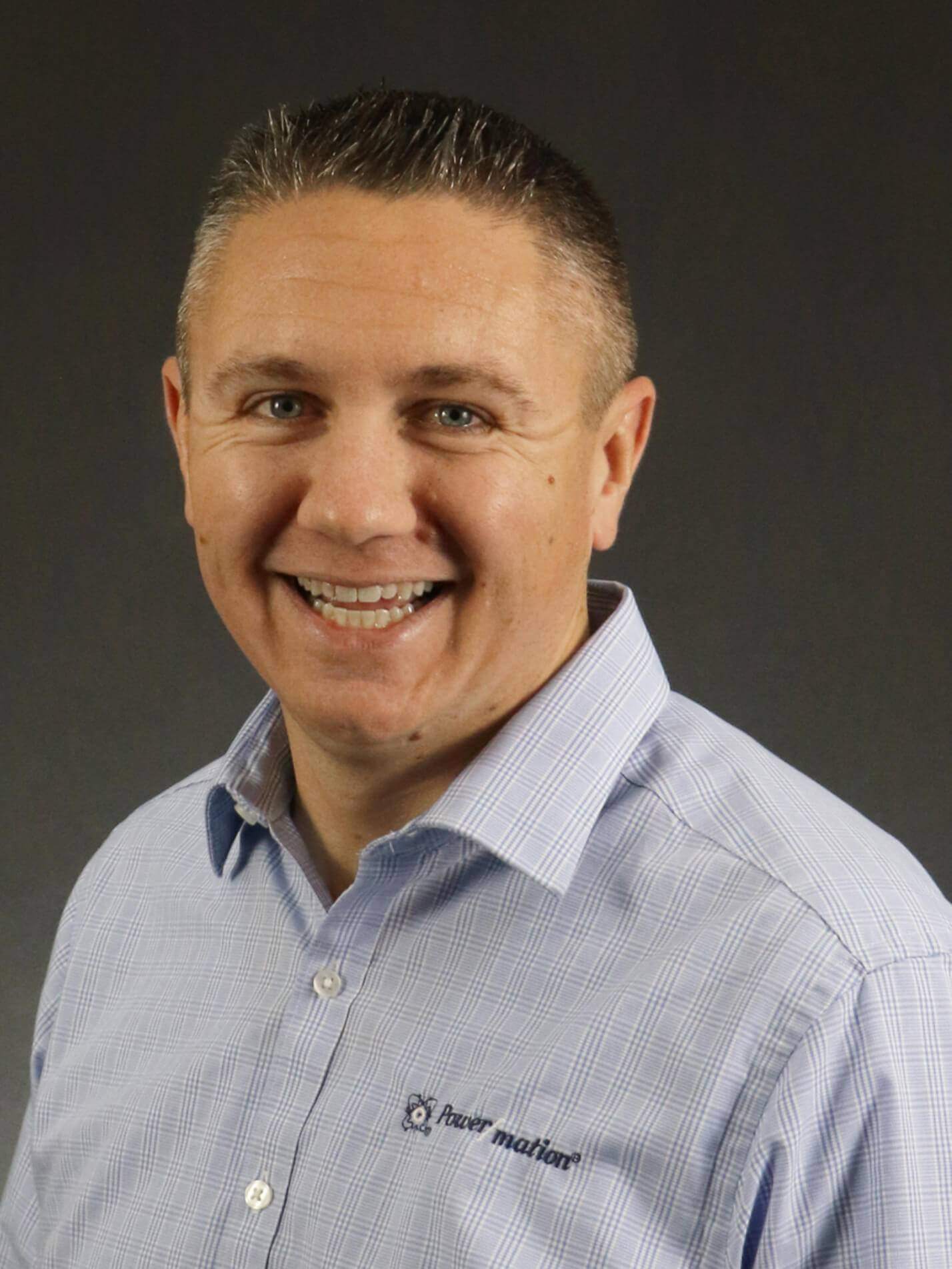 Adam Jackson, Vice President of Sales - IL, IA & NE
Adam Jackson joined Power/mation in May 2007 as an Account Representative out of the Wood Dale, IL office. He spent five and a half years developing a territory on the south side of Chicago before moving back to his home state of Iowa. In 2016, Adam joined the leadership team and focused on growing Power/mation's presence in Iowa and Nebraska. Adam's role expanded in 2018 to include responsibility for Illinois.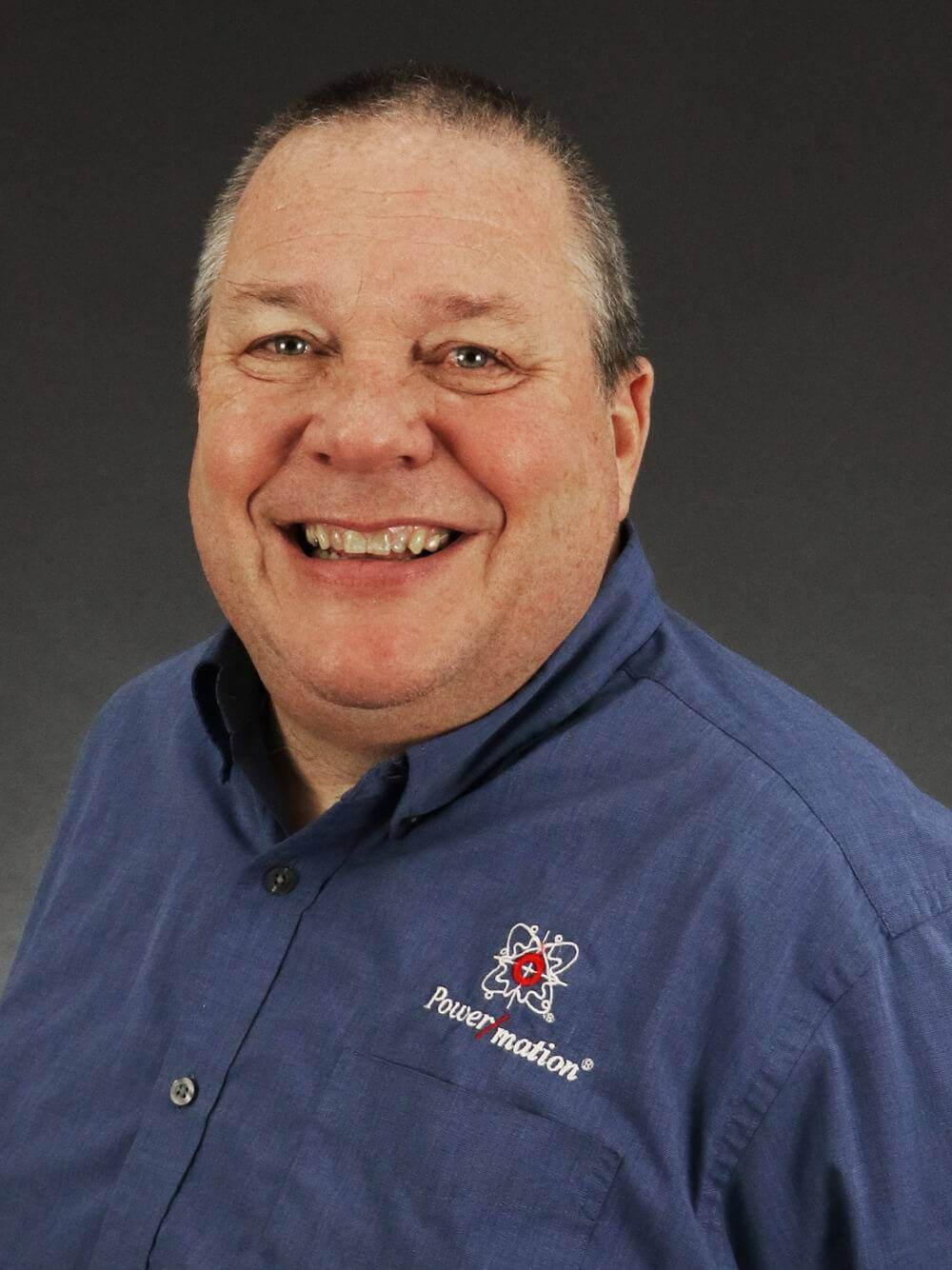 Don Clutterbuck, Director of Strategic Initiatives
Don Clutterbuck joined Power/mation in 1993 as an Automation Specialist, focusing on PLCs. After fifteen years and building the trust of many, Don became the Regional Vice President of Sales for Wisconsin and Illinois. Don's industry experience and technical knowledge, along with his friendly personality, have made him integral to Power/mation's success. Don now serves to direct the future of Power/mation as Director of Strategic Initiatives.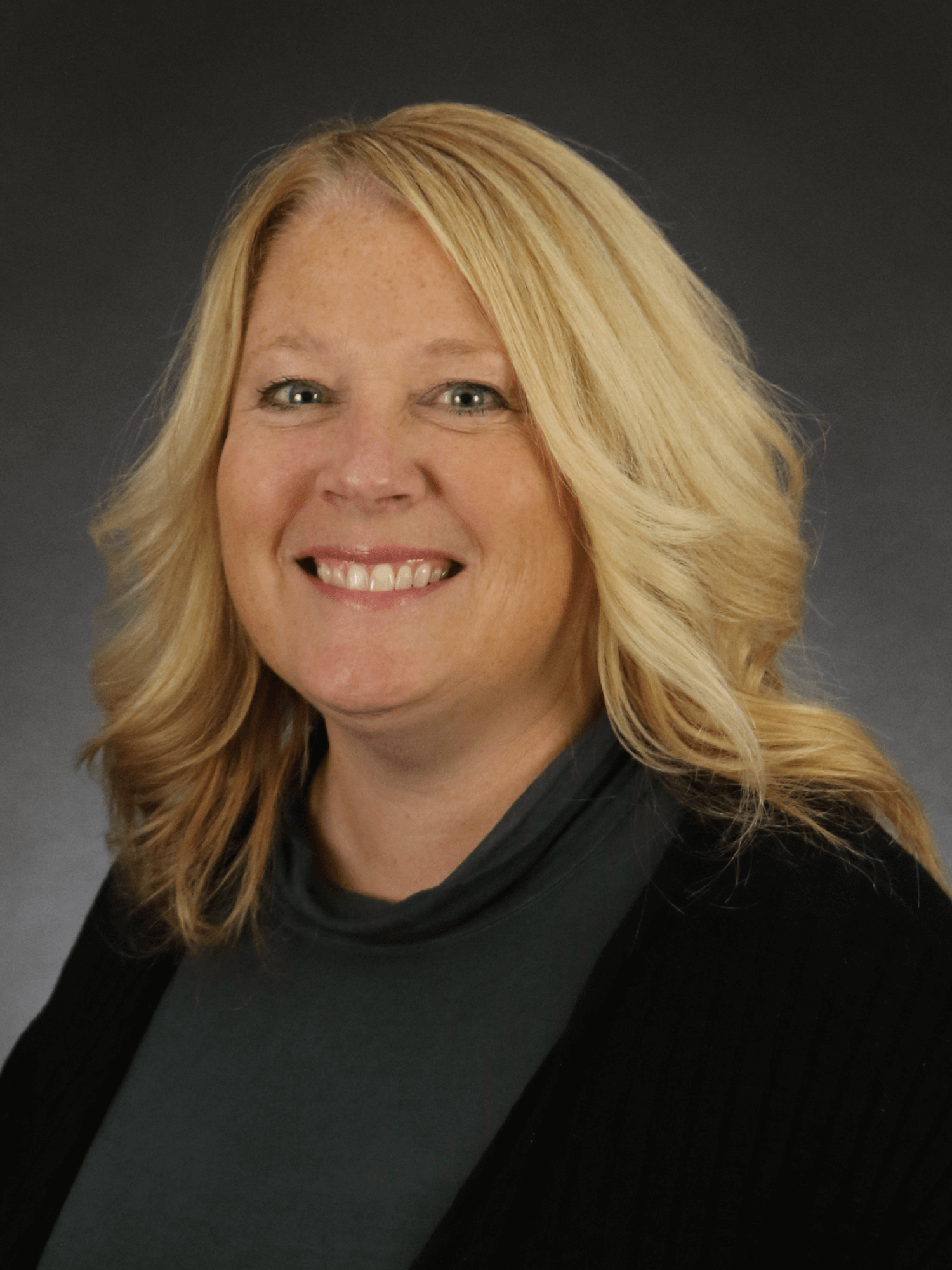 Sue Loff, Director of Pricing & Strategic Initiatives
Sue joined Power/mation in May 1995 with a background in customer service and management in the finance industry. Learning about industrial automation distribution on the inside sales staff eventually found her managing the inside sales team. In that role she was integral in developing the Power/mation Customer Portal, which gave our customers 24-hour access to inventory, price and availability. Now she leads the purchasing and pricing team with a customer-focused approach, striving to meet our customers' on-time delivery needs by having the right inventory available at a competitive price. Sue also led the team that launched Power/mation's next generation ecommerce platform: Power/mation Shop.
Laura Dana, Director of Human Resources
Laura is our Director of Human Resources and is responsible for all aspects of HR from recruitment to retirement. Prior to joining Power/mation in April of 2022, Laura was the HR Leader for TLC Electronics, a custom cable assembly and wire harness solutions provider and distributor of electromechanical and interconnect components for 7 years. Before that Laura worked for Smiths Medical, a global medical device company in a variety of HR roles both corporate and local for 5 years.  Laura brings over 15 years of experience in leadership, coaching, development, recruitment, HR project management, HRIS and metrics, strategic pipelining, diversity and inclusion, and global compensation.
Tom Hoffman, Director of Facilities
Tom Hoffman is our Director of Facilities. An accomplished and growth-focused executive with 34 years of extensive experience, Tom is a leader in overall business operations and driving high-impact customer service results. Tom has over 9 years of automation industry experience starting with Werner Electric in Minnesota where he facilitated joint operational effectiveness strategies with Van Meter Inc and Werner Wisconsin. Tom then transitioned to both EESCO and WESCO overseeing regional operations and contributing to corporate change management philosophies. Through a "hands-on" approach, Tom strives to share his vision of continuous improvement and inspires others to find their own path to contribute to our customers success.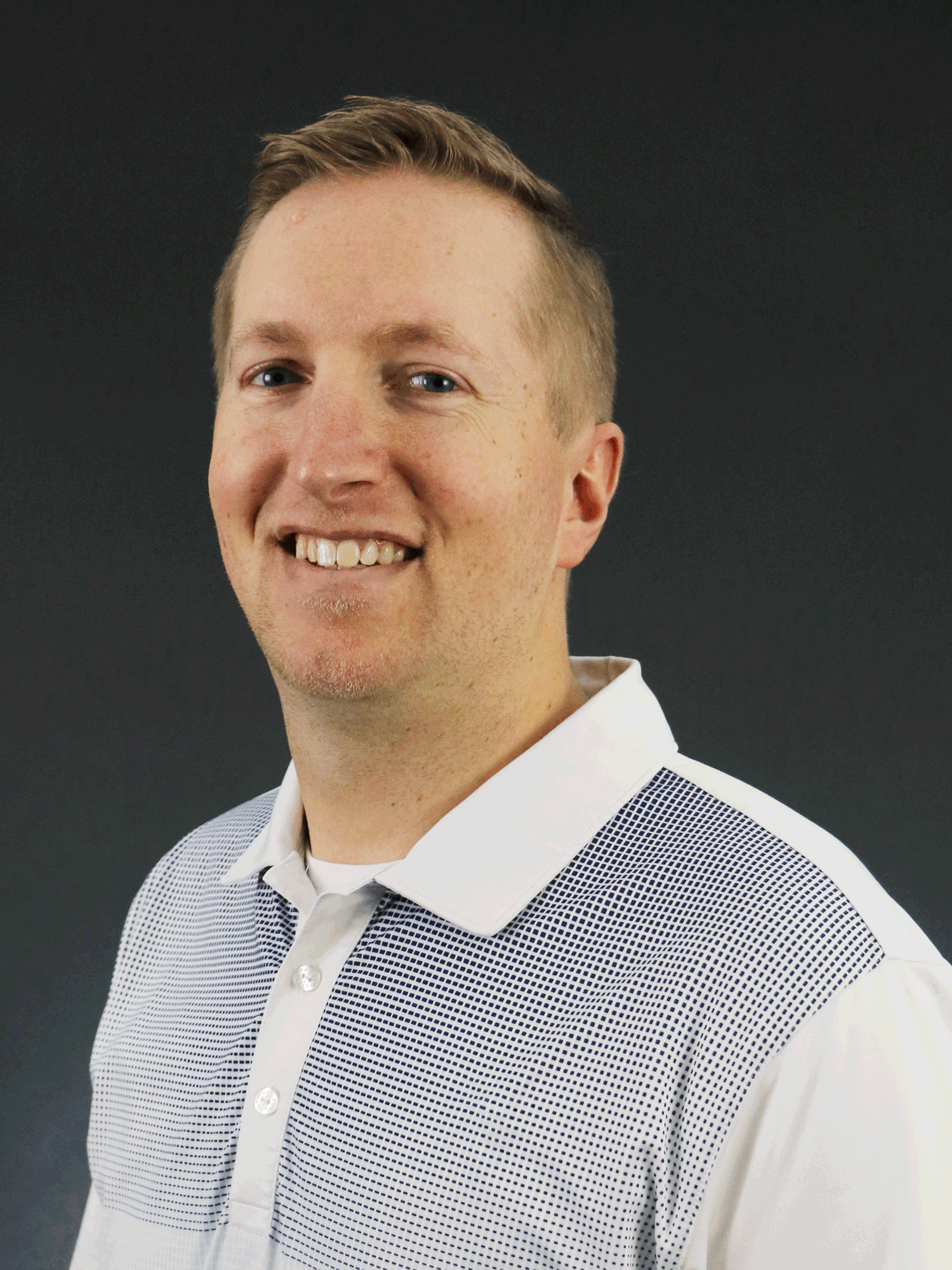 Jason Schlangen, Director of IT
Jason joined Power/mation in December 2018 as the Director of Information Technology. Prior to joining Power/mation, Jason served as the Director of IT Infrastructure at Oldcastle APG for three years, overseeing over 200 locations across North America. Before that, he led IT at Anchor Wall Systems & Anchor Block Company as IT Manager, where he worked for ten years.

View Our Automation Solutions
Whether you need one automation product or an entirely customized system, our leadership team and the employees they manage will provide you with the tools you need to run your operation smoothly.