VFD Migration & Conversion
Migrating to a Modern VFD Platform
Power/mation supplies VFD (Variable Frequency Drive) hardware, software, and implementation expertise to aid in your migration to a current generation drive solution. Take full advantage of modern products with benefits such as:
Communication and industrial protocol compatibility (Ethernet I/P & Profinet)
Safe Torque Off functionality
Smaller installation footprints
Built-in RFI filtering with select models
Easy installation that works with Rockwell Automation AOIs
Quickly configurable drives that leverage interchangable keypads or smart cards
Compatibility
Already have an application? ABB and Control Techniques are designed for compatibility in mind. 
Power/mation suppliers provide conversion guides to ensure compatibility.
Easy-to-integrate drives provide programming options in plain English.
Cold configuration tools get you up and running fast.
In-Stock Drives
Get started with new drives now. Power/mation has partnered with ABB and Control Techniques to stock a variety of models for fast, same-day shipping. From fractional to 300 horsepower, Power/mation can supply the drives to keep your facility up and running or support a large scale technology migration.
Power/mation stocks multiple SKUs from ABB's expansive range of drives. Contact us today to see a demo for yourself. Examples of stocked items are listed below, click to view product catalogs.
UL-rated circuit breakers for branch circuit protection are also available from Power/mation. Read more here.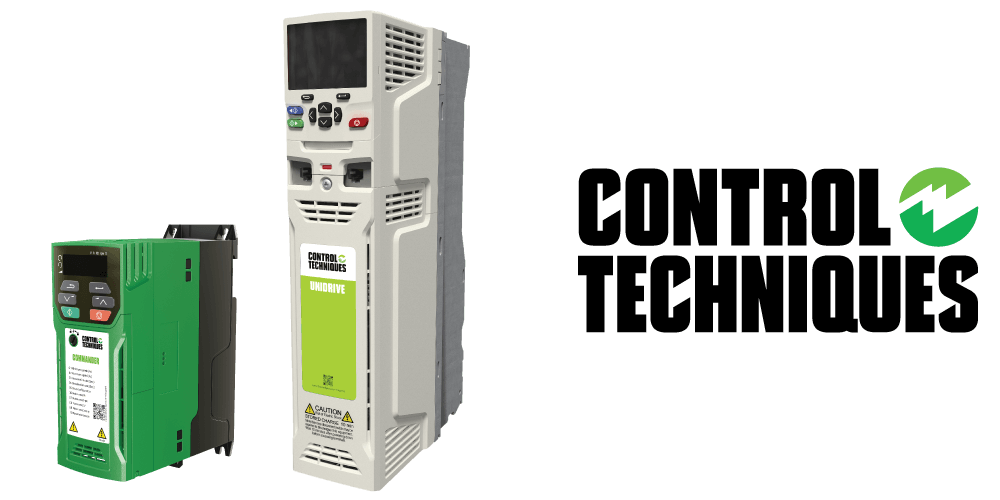 The flexible line of AC and servo drives from Control Techniques provides options for an array of needs to keep your project on track. Power/mation has a technical sales team and product specialists on staff to get you the products you need. Typically stocked Control Techniques products include:
Drive Resources
Check out the materials below to get started on installation and migration methods for ABB and Control Techniques drives.
Start the Conversation
Power/mation's technically trained sales team has been there before and speaks your language. Our dedicated product specialists can also advise on your application needs. Contact us now to get started.