Product Picking & Packaging
Application Overview
Picking products from a moving conveyor and placing them into a container can be a challenging application. PickMaster® Twin is the market-leading robotic software for vision-guided random flow picking and packing. Integrating conveyor tracking and vision cameras into one solution allows flexibility for many applications.
ABB IRB 360 FlexPicker
A stainless option for food handling applications is IP69K validated so that it can be washed down with industrial detergents and high pressure hot water. This variant is also designed with smooth and easy to rinse-off surfaces and lubricant free joints that are resistant to most corrosives.
High speed flexibility
High capacity – up to 8 kg payload
Hygienic design for washdown applications
Superior tracking performance
Integrated vision software
Integrated control of indexing belts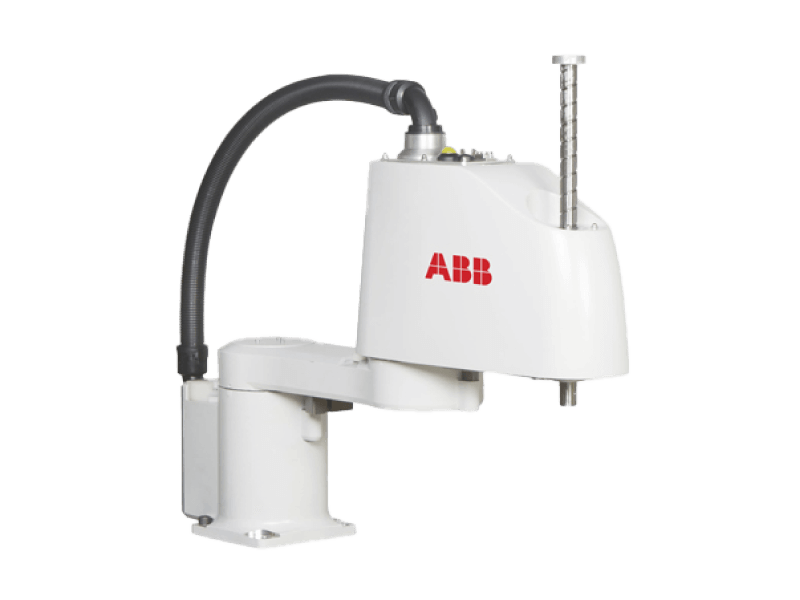 ABB IRB 910SC SCARA Robot
The IRB 910SC (SCARA) is fast, cost-effective and, because it's from ABB, accurate. In designing its Selective Compliance Articulated Robot Arm (SCARA), or IRB 910SC, ABB has delivered a single arm robot capable of operating in a confined footprint. ABB's SCARA is ideal for small parts asssembly, material handling, and parts inspection.
Click for details on ABB's SCARA robot, the IRB 910SC.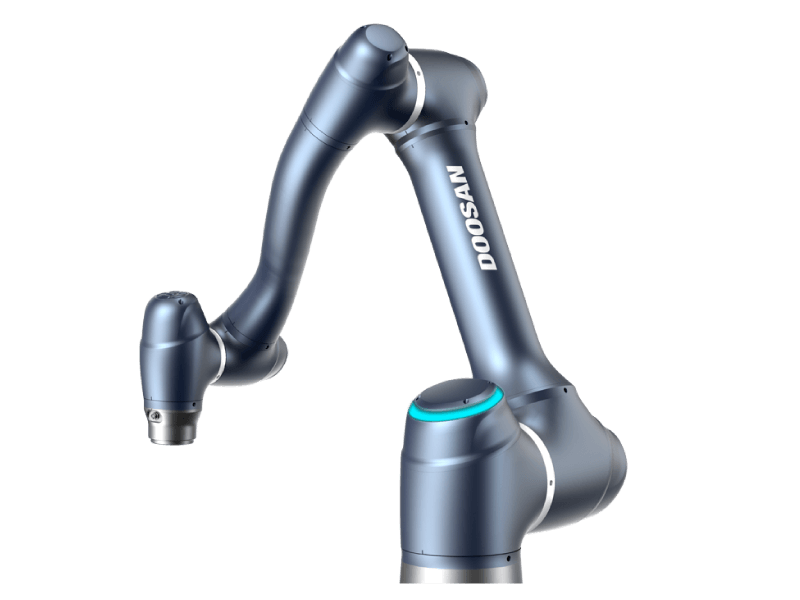 Doosan A0912 Collaborative Robot
The A0912 is a suitable choice for picking applications thanks to the A0912's high speed and precision. Key features:
The advanced safety algorithm ensures the safety beyond the limits of current-based collision detection technology.

The high-end hardware, created by Doosan's world class technology, promises quick and flawless performance on any task with the highest speed in the industry along with the remarkable acceleration.
Learn more from Doosan and watch the video demonstration below.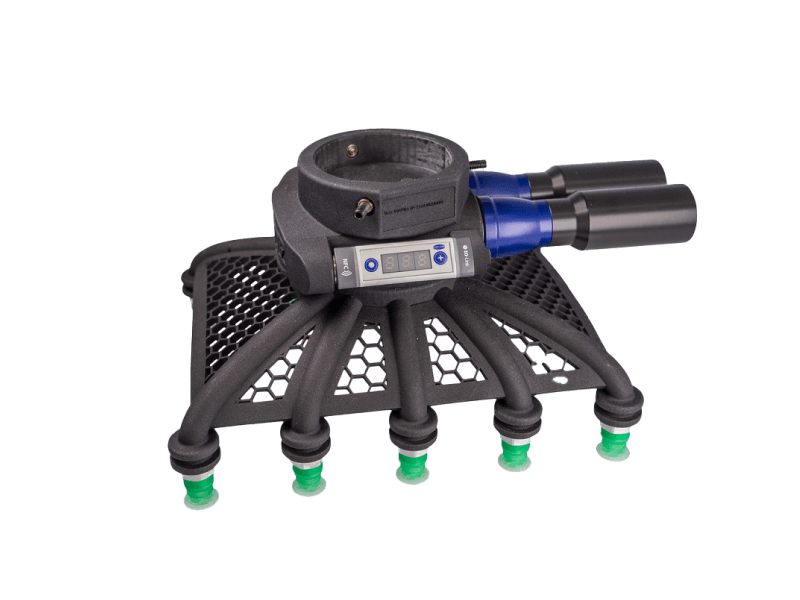 Schmalz SLG Lightweight Gripping System
The lightweight gripping system SLG is ideal for use on lightweight robots and cobots for automatically handling different workpieces. The additive manufacturing process used to produce the SLG gives the system a high degree of flexibility, allowing it to be adapted to and used on a multitude of custom applications.

Automated design configurator
Additively manufactured gripper
Integrated air supply
Pre-configured flange plates for common robot types
Pick-it 3D Vision Cameras
The Pick-it M suitable for medium sized picking applications
Pick-it's 3D camera and software finds object in bins, pallets, tables, and boxes and tells your robot where and how to pick them
Macron Dynamics T–Bot
Fast and versatile belt-driven 2 axis pick and place system
One single belt drives both axes
Two fixed motor mounting locations
Fixed motors reduce load, cable management and inertia requirements
Positional repeatability +/- .05 mm
Speeds up to 2000 mm/sec.
Sealed linear profile rail and bearing guidance
Mounting flexibility for a variety of end effectors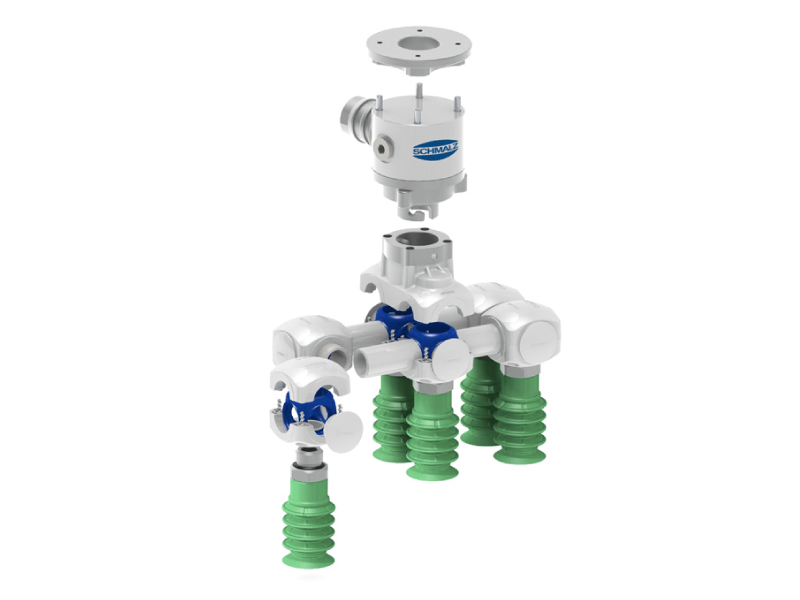 Schmalz Vacuum End Effector (VEE)
Custom configurator available online
Fast and cost-effective design of vacuum end effectors for highspeed packaging processes
Pick-and-place applications with Delta, SCARA and articulated robots
Fully automated filling of cardboard boxes in case packers
Use in primary and secondary packaging processes
Transporting products into top-loading machines as well as in cardboard box and tray aligners
Use in flexible packaging machines with frequent format changes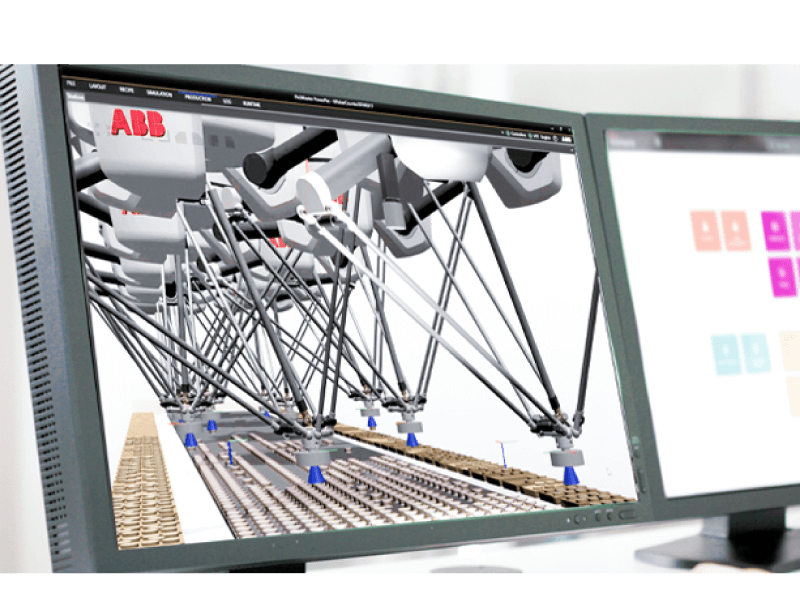 PickMaster® Twin
PickMaster® Twin is the market leading robotic software for vision-guided random flow picking and packing applications. 
Key Benefits:
Speed: Reduces commissioning and change-over times
Flexibility: Supports all ABB robots, linear and circular conveyor configurations, and virtual and physical machines
Simplified: Streamlines hardware/software setup and configuration
Cost: Reduces total integration costs
Unique: Digital twin visual tuning and emulation
Domain expertise: Simulates future production operations
Productivity: Operational efficiency, PackML enabled
Learn more at the ABB website.
Ready for Robots?
Reach out with the contact form below to start a converstation on how Power/mation can help you get started.