Overview
We provide components to machine builders to create formers, erectors, sealers, and more. These machines are needed to package product efficiently at scale. Power/mation case handling support gives your application better uptime, flexibility, and consistency over the life of your application.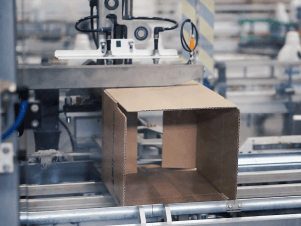 Fabco-Air and Festo offer rod-style air cylinders for quick, drop-in replacement. NFPA and ISO rod cylinders are also available.
Servo-driven, high-speed rotary and linear motion
Pneumatic and vacuum controls for part handling and product indexing
Electric actuators work to divert, place and index cartons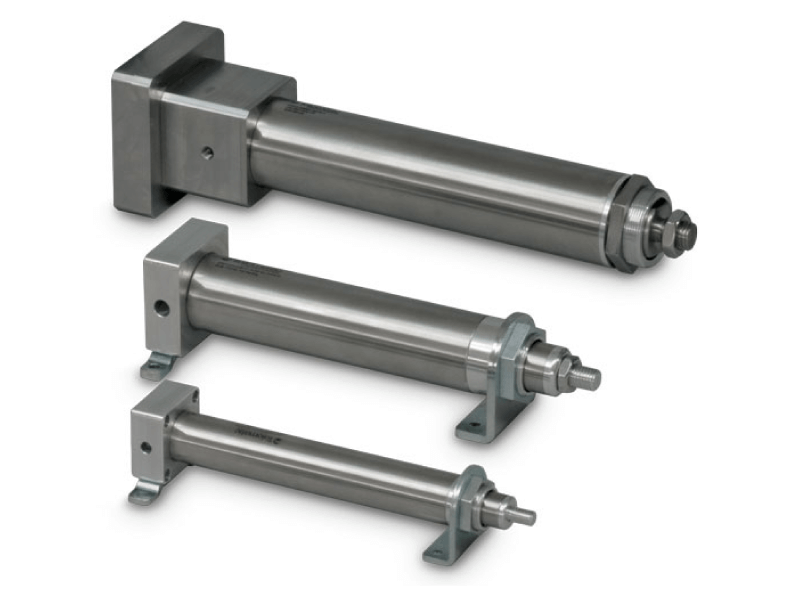 Tolomatic ERD
ERD low-cost electric cylinder series are the perfect alternative to pneumatic cylinders for automating manual processes.
The ERD is an economical electric cylinder and is compatible with many NEMA & metric mount stepper and servo motors to create a flexible, powerful, yet cost-effective electric cylinder solution over traditional pneumatic cylinders.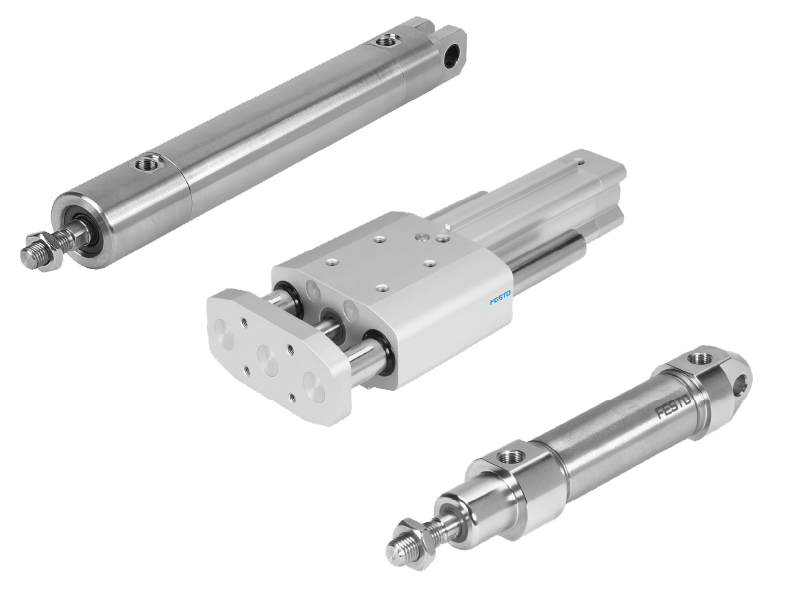 Festo Air Cylinders
Festo offers  a wide variety of cylinders for automation general manufacturing tasks. Many models are available in stainless steel where your application demands corrosion-resistance.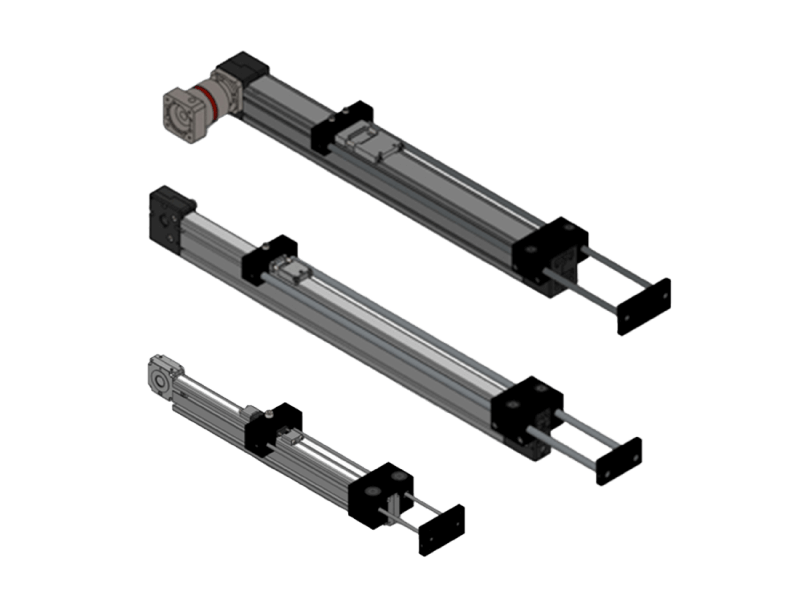 Macron Dynamics Thruster
Specialty actuator from Macron Dynamics
Belt driven actuator alternative to pneumatic and hydraulic cylinders
Durable, cost-effective alternative for pneumatic and hydraulic cylinders
Zero backlash belt to pulley design
Extruded base profile allows multiple side mounting and attachment of elements using T-slot nut fasteners
Designed for fast, easy replacement of spare parts
Open design does not retain contaminants and debris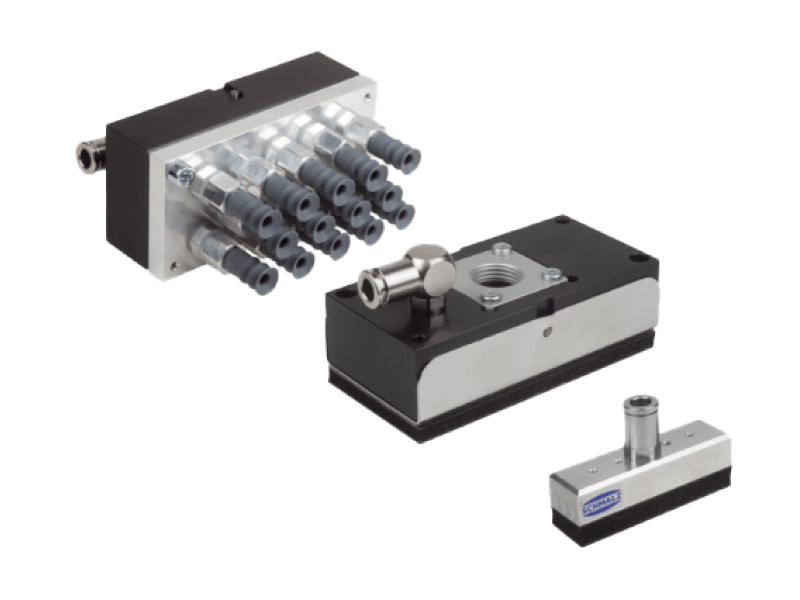 Schmalz FM-SW Gripping System
For use in packaging processes for handling a wide range of products, e.g. filling boxes
Ideal for integration in packaging machines (e.g. case packers) due to its compact dimensions and low weight
For use on vacuum suction spiders for handling bending workpieces such as metal sheets and veneer
FM type with connection for external vacuum generation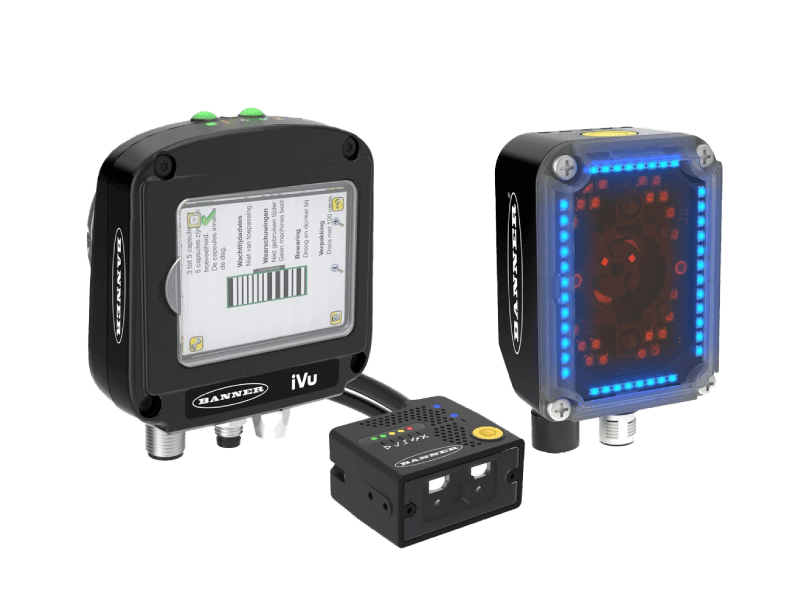 Banner Engineering Barcode Reader
Banner Engineering provides advanced barcode reading capabilities for traceability in a wide variety of industries. Banner offers rugged, reliable solutions that ensure quality, improve efficiency, and enable accurate inventory management. Check out the products here.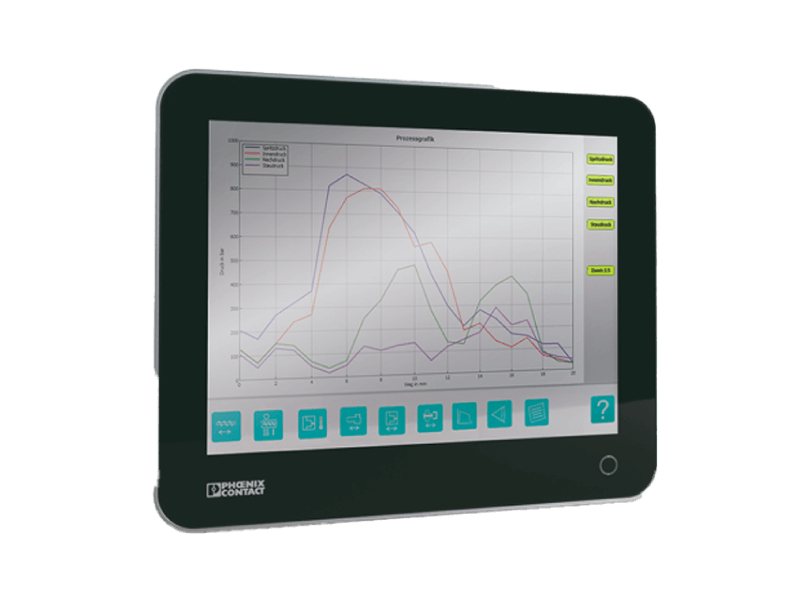 Phoenix Contact Designline PC
The panel PCs in the Phoenix Contact Designline series combine high-performance technology with an attractive design. They are narrow, feature IP65 protection and multi-touch capability.  Because they can be installed quickly and easily directly on the machine, you'll always find them close to the action.  
Their fanless, energy-efficient design makes them the ideal solution for future operating concepts in industrial systems: easy maintenance, custom configurations and robust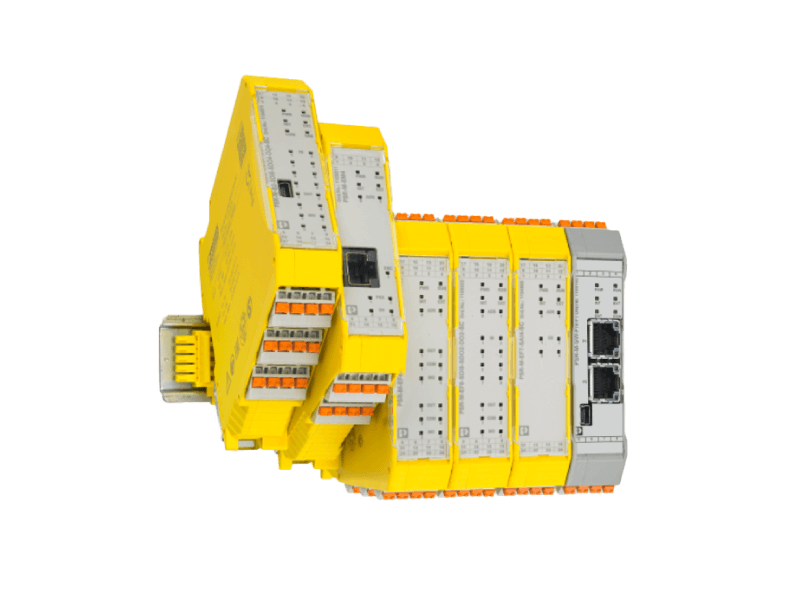 Phoenix Contact PSR Modular
The PSRmodular configurable safety system is a flexible safety solution to monitor your machine or system. It makes it possible to economically implement small applications with three safety functions and applications with up to 160 I/Os. Alongside monitoring classic safety functions, such as emergency stop signals, safety door locks, light grids, and safety shut-off mats, safety functions such as speed, downtime, or direction of rotation and secure analog value monitoring can also be realized. The system is intended for machines and process applications up to PL e or SIL 3.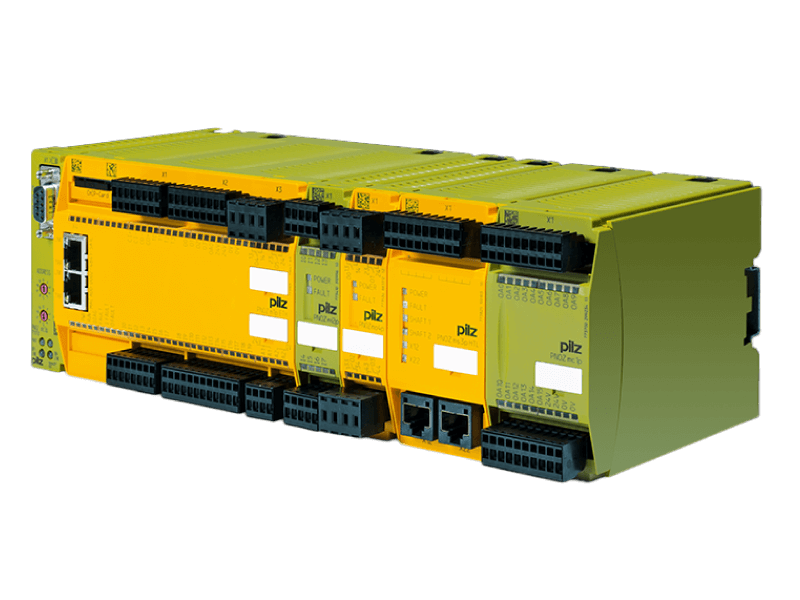 Pilz PNOZmulti
Multiple base units for varying requirements: stand-alone or modular and expanded, for rugged industrial environments, with serial or ETH interface, special versions for press applications or burner management
Output modules with semiconductor or relay outputs
Safe speed monitors for motion monitoring
Fieldbus modules for connection to higher level fieldbus systems
Software tool PNOZmulti Configurator to create safety functions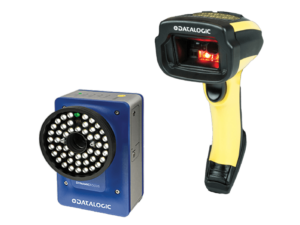 Datalogic Barcode Scanners
With fixed position and handheld models available, Datalogic is Power/mation's premier leader in industrial quality bar code scanning componentry.
Let's Get Started
Now is the time to start a conversation with our experts. Reach out with the contact form below.