Packaging Overview
Power/mation products and expertise have been utilized on all common forms of packaging applications. From cartons and foil to vacuum and form-sealed operations, we have the knowledge to help you bring your products to market.
Aseptic packaging, or the sterilization of food containers during production, is a key factor to operating a healthy and lawful food production facility. Our experts have implemented solutions on all types of applications since 1961. Give us a call to discuss how you want to bring your products to market.
Festo provides safety with a dump valve and air preparation to fill your containers with clean air
Get moving fast with servos from Lenze and their technology modules
Power/mation provides light-duty robots inside of machines for small packaging assembly
The SLG from Schmalz is a custom 3D printed gripper configured to your needs
Tolomatic ERD Hygienic series electric actuators are USDA approved
Banner Engineering R58 Series Registration Mark Sensor
Outstanding color contrast sensitivity detecting contrasts as low as 2% over a wide range of colors.
Excellent performance in low-contrast or high-gloss applications
Ultra-fast 10 kHz switching frequency (10,000 actuations per second) 15 µs repeatability
Rugged, zinc alloy die-cast housing rated IP67
High-quality acrylic lens suitable for food processing applications
Bipolar NPN/PNP with selectable light/dark operate (LO/DO)
Two lens locations on each sensor and vertical or horizontal light spot, depending on model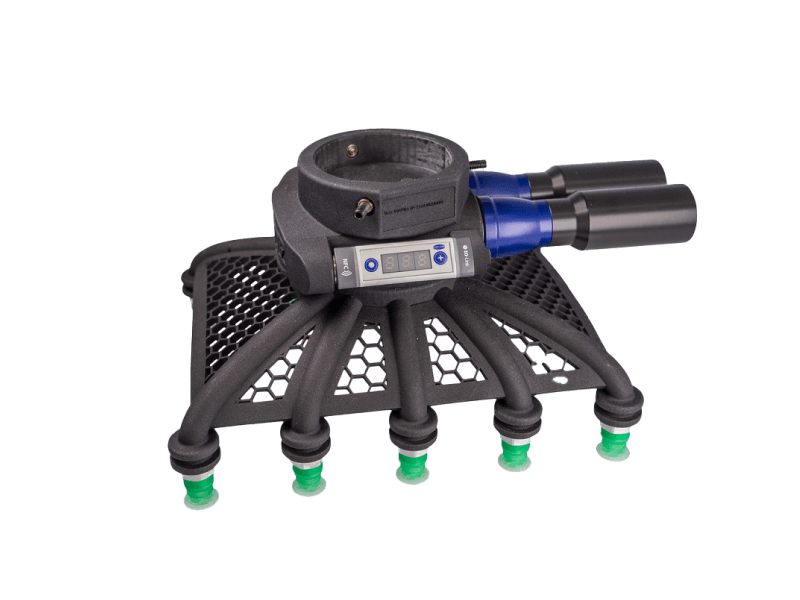 Schmalz SLG Lightweight Gripping Systemp
The lightweight gripping system SLG is ideal for use on lightweight robots and cobots for automatically handling different workpieces. The additive manufacturing process used to produce the SLG gives the system a high degree of flexibility, allowing it to be adapted to and used on a multitude of custom applications.
Automated design configurator
Additively manufactured gripper
Integrated air supply
Pre-configured flange plates for common robot types
Phoenix Contact Axioline
Axioline F is the block-based modular I/O system for the control cabinet. Open to all Ethernet-based communication protocols and available in various designs, Axioline F offers maximum flexibility.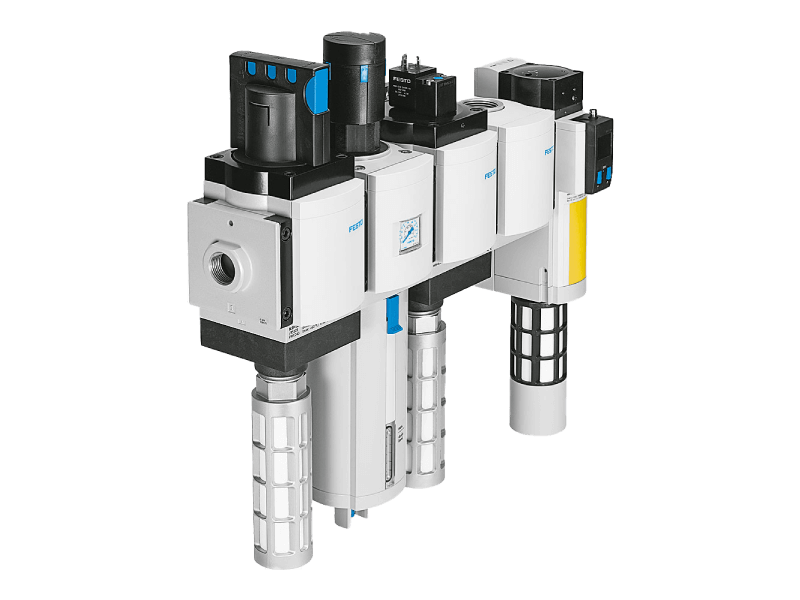 Festo MS Series
The MS Series from Festo will offer the highest quality compressed air to be utilized in your packaging solution and provide safety measure for depressurizing your system when needed.
Preventive maintenance
Pressure, flow rate and differential pressure can be remotely monitored
Emergency off
Safe venting (safety functions) of systems up to Performance Level e certified in accordance with DIN EN ISO 13849-1
Integrated soft-start function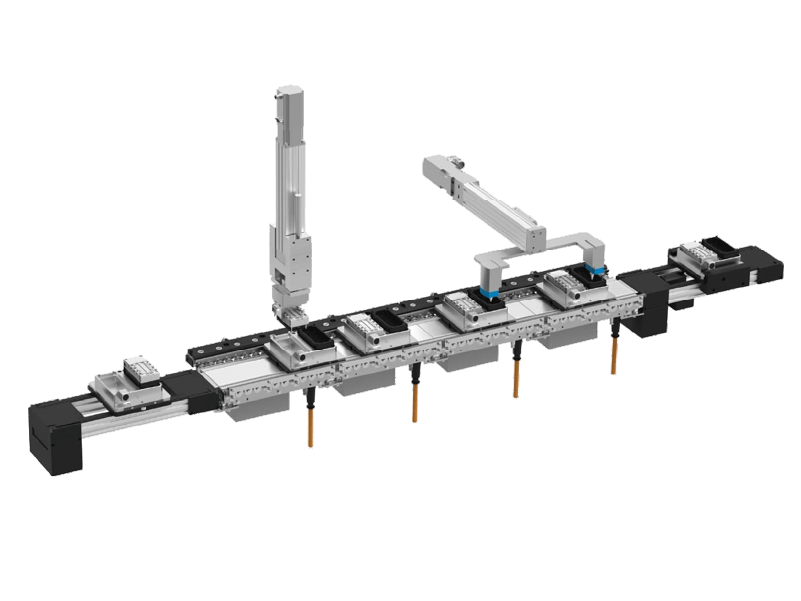 Festo Multi-Carrier System (MCS ®)
For continuous processing of different packaging formats on a single line
Various sizes, the number of cartons and different product groupings are set up directly on the MCS® using the freely positionable carriers. The products to be packaged are also flexibly transported to the top loader or side loader via the MCS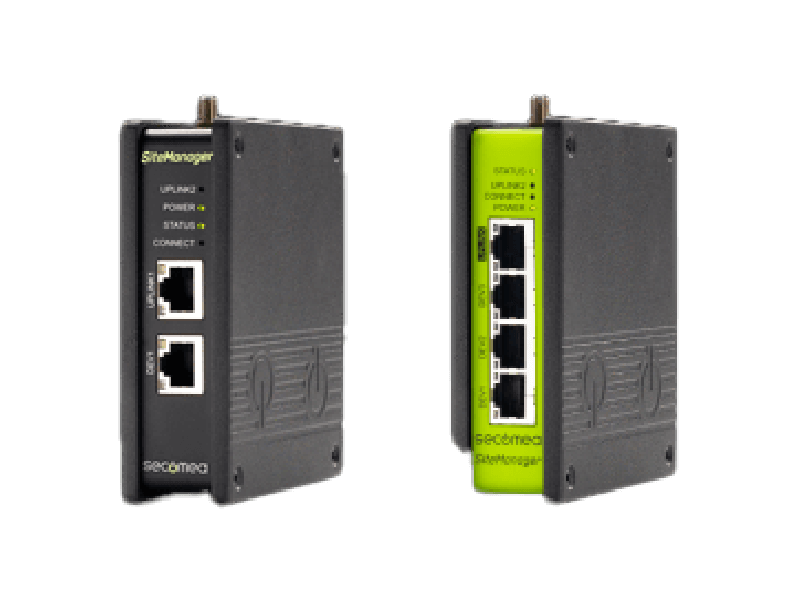 Secomea SiteManager
Secomea SiteManager hardware gateways are rugged aluminum devices designed with industrial specifications. They support all features required for operating as secure access gateways for industrial installations – from small machines to complete production lines and whole factories. All SiteManager hardware gateways are certified for global installations.
Secomea is a key product for Power/mation's Remote Connectivity Solutions.
Tolomatic ERD Hygienic Linear Actuator
Tolomatic's line of hygienically designed all stainless steel electric actuators offer up to 7868 lbf (35 kN) and they are the perfect solution for food and beverage applications where higher forces are required for pressing, pumping, cutting or slicing. Use the Tolomatic Your Motor Here® database to select from a wide variety of stainless steel motor manufacturers for a complete all stainless package.
3 body sizes with 300 series stainless steel construction
Ball, acme and roller screw choices
Force/thrust capabilities up to 7,868 lbf (35 kN)
Stroke lengths up to 39.4 inches (1 m)
IP69K, clean in place compatible
USDA and 3A (#14159-1-2010) approved hygienic option for over food operation
Simplified (lower cost) machine design by eliminating protective guard enclosures for standard actuators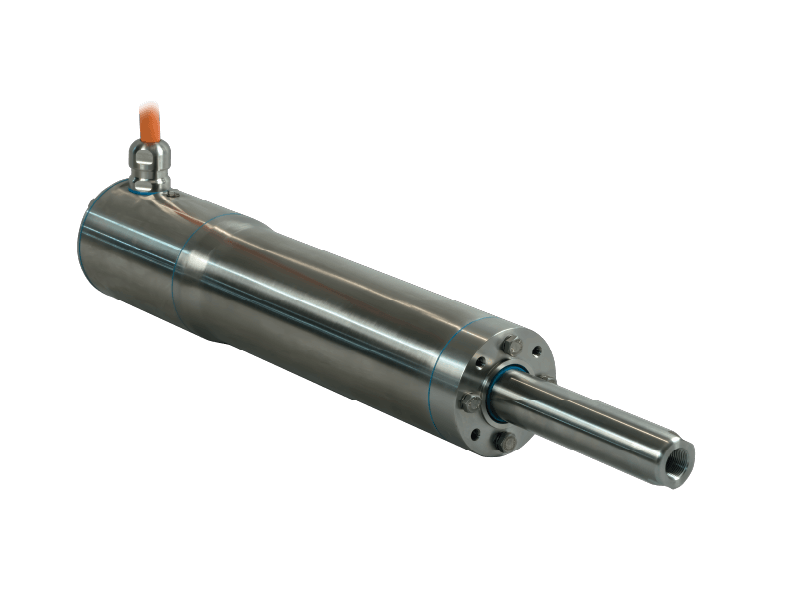 Tolomatic IMA-S Linear Actuator
Provides complete control over speed and position at all times
Hygienic design to allow for food grade cleaning and sanitizing
Resists corrosion with 316 stainless steel body
Provides IP69k wash-down protection with blue seals/o-rings and hygienic fasteners/cord grips
Improves performance, flexibility and efficiency in comparison to fluid power technologies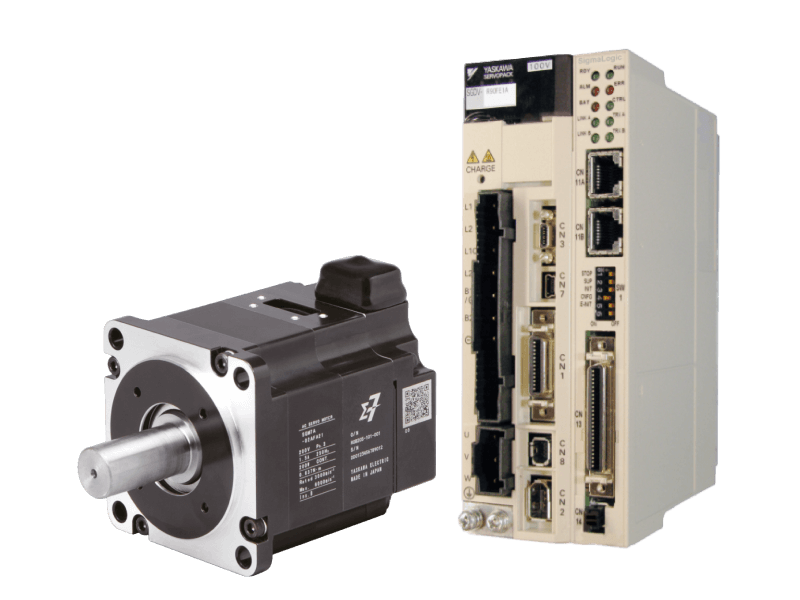 Yaskawa Sigma 7 Motion Series
Sigma-7 is a complete family of servo motors and SERVOPACK amplifiers from 3w to 55kW, easily paired with a Yaskawa machine controller to create a motion automation system with the industry's highest quality and reliability. 

The SigmaLogic7 Compact allows motion sequencing and axis control using Rockwell ControlLogix and CompactLogix PLCs via Add On Instructions (AOIs). 
Turck T-BEN I/O Blocks
Panel or machine mounted I/O for placing control at the point of use
Available in a wide range of industrial communication protocols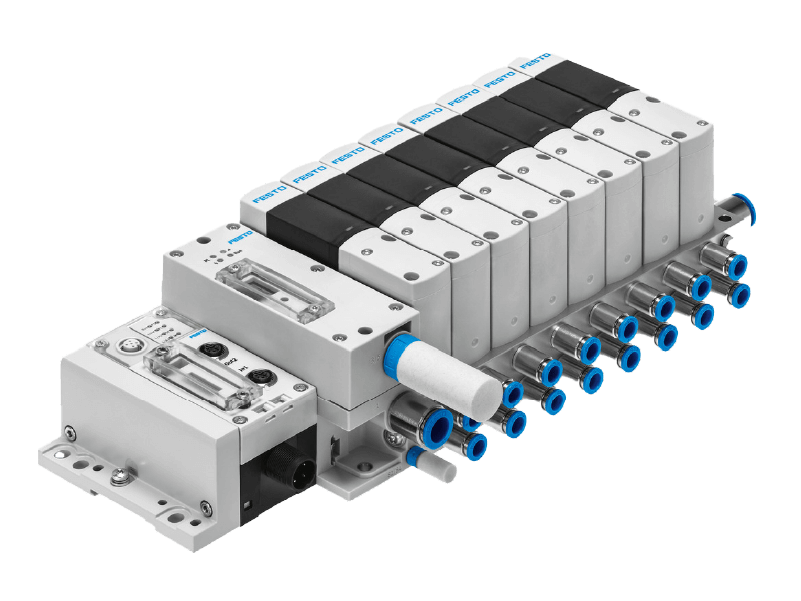 Festo VTEM
Digitized pneumatics: Festo's Motion Terminal VTEM controls consumption depending on the application with the help of apps. Piezo valves reduce energy requirements for pilot control by up to 70%.
Many functions in one component thanks to apps
Combines the benefits of electric and pneumatic components
Maximum standardization
Reduced complexity and time to market
Increasing profitability and know-how protection
Increased industrial energy efficiency
Emerson RX3i
RX3i controllers provide the foundation for Industrial Internet connectivity. It is a powerful, modular Programmable Automation Controller with a focus on high availability. The RX3i features a single control engine and a universal programming environment to provide application portability across multiple hardware platforms.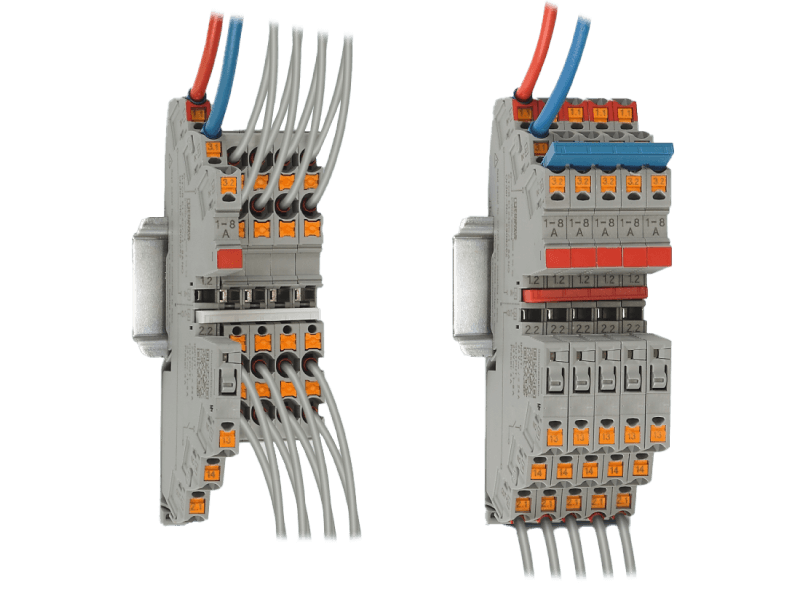 Phoenix Contact PTCB Series Circuit Breakers
UL Listed as NEC Class 2 device
For 24VDC loads
No glass fuse to replace
Integrated local and remote status indication
Individually programmable options from 1 through 8 A
Or fixed nominal current options 1 through 8A
Bridgeable with terminal block for easy power distribution
Learn more from Phoenix Contact.
Let's Get Started
Now is the time to start a conversation with our experts. Reach out with the contact form below.