Rinsing, Filling, & Capping
Overview
Power/mation provides products to support all-in-on rinser, filler, and capper machines. We offer sensors, pneumatic cylinders, and monitoring solutions to keep these complex machines moving rapidly. Most products are rated to IP69K to tolerate full washdown cycles.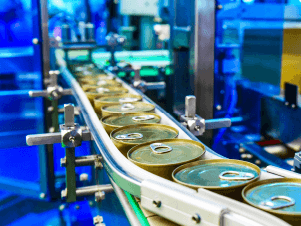 Volumetric filling with precise electric actuators from Tolomatic
Full washdown-ready pneumatic architecture: stainless cylinders and high-speed, instant on/off angled valves
Accurate level sensing with Banner Engineering Q4X IP69K sensor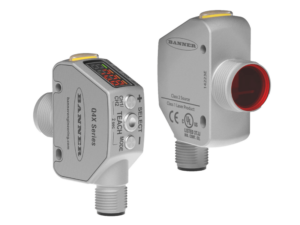 Banner Engineering Q4X Sensor
The ideal sensor in a washdown application for its solid stainless steel consruction, IP69K rating, and exceptional multi-material detection capabilities.
Rittal Wallmounted Slope Top Enclosure
The WMS slope top wallmount enclosure is designed for any environment that requires frequent washdowns. The 20 degree overhanging sloped roof prevents water from accumulating on top of the enclosure and door opening.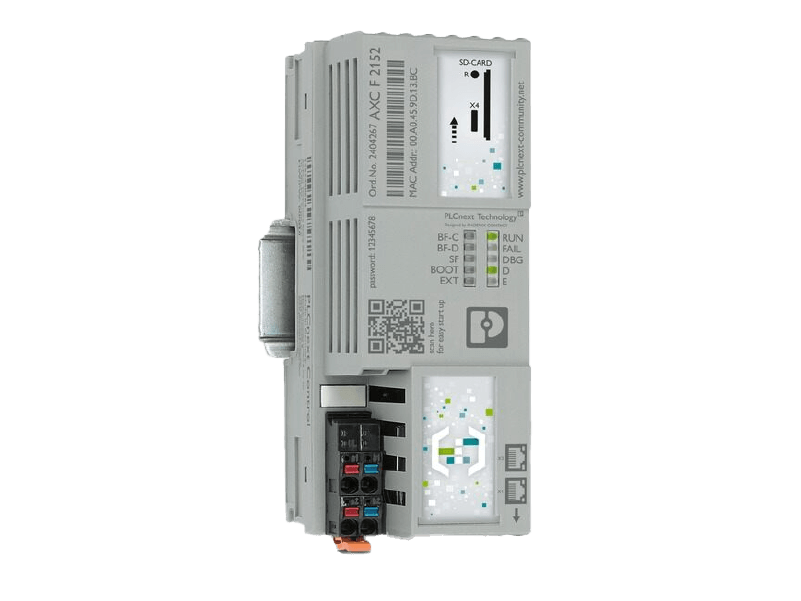 Phoenix Contact PLCnext
PLCnext Control devices enable you to work flexibly with your preferred programming languages, whether IEC 61131-3 or high-level languages. Unlimited flexibility with the quick and easy integration of open-source software and apps, current and future communication standards, and intelligent networking through connection to the cloud afford maximum freedom for your transition into the digital age.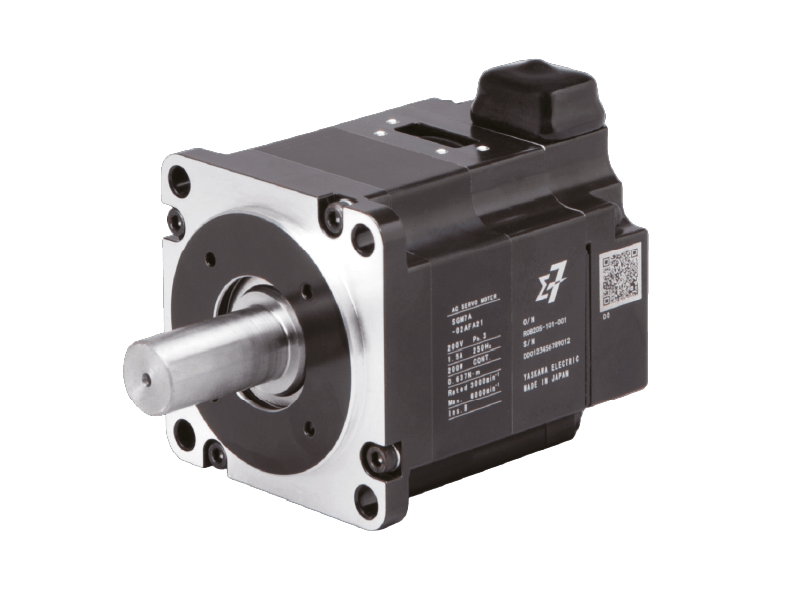 Yaskawa Sigma 7 Motion Series
Sigma-7 products set a new industry standard in servo capability, with features that advance Yaskawa's 25-year reputation for redefining the possibilities in motion automation.
Sigma-7 is a complete family of servo motors and SERVOPACK amplifiers from 3w to 55kW, easily paired with a Yaskawa machine controller to create a motion automation system with the industry's highest quality and reliability.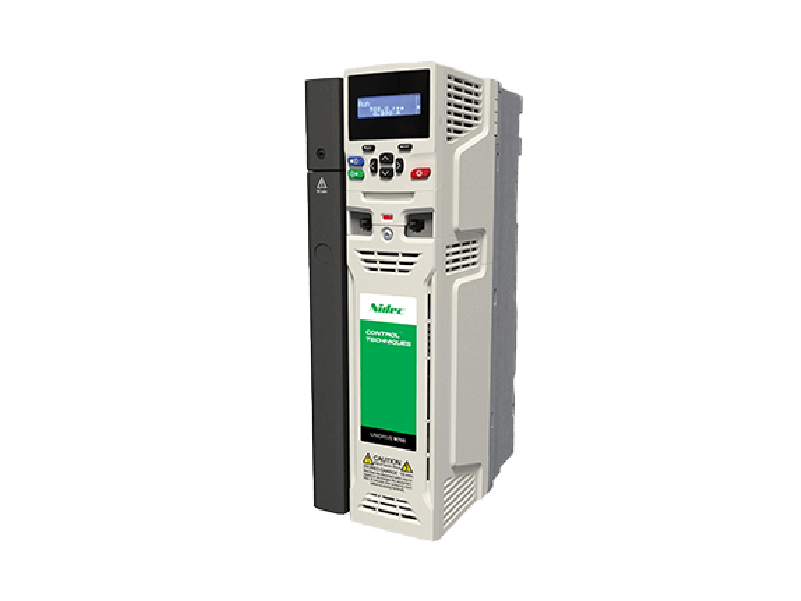 Control Techniques Unidrive M700 Series AC/Servo Drives
Control Techniques' Unidrive M700 series high-performance variable speed AC/servo drives deliver maximum machine throughput through enhanced single axis control and multi-axis network synchronization.
Onboard real-time Ethernet (IEEE 1588 V2), Advanced Motion Controller, and high speed I/O for position capture enables machine builders to create more sophisticated and flexible machines.
The onboard Ethernet is also compatible with EtherNet/IP, Modbus TCP, and Real-Time Motion over Ethernet (RTMoE) for network flexibility.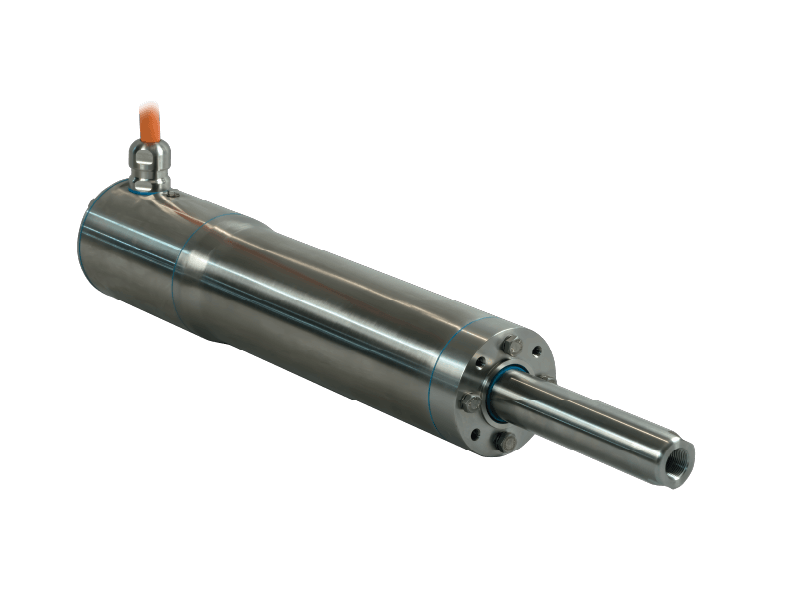 Tolomatic IMA-S Actuator
Provides complete control over speed and position at all times
Hygienic design to allow for food grade cleaning and sanitizing
Resists corrosion with 316 stainless steel body
Provides IP69k wash-down protection with blue seals/o-rings and hygienic fasteners/cord grips
Improves performance, flexibility and efficiency in comparison to fluid power technologies
Festo PFAN Tubing
The PFAN pneumatic tubing is highly resistant to chemicals, cleaning processes, temperatures, and pressure. It is perfect for use in the food processing industry, e.g. in meat processing.
Perfluoroalkoxy alkane
Pneumatic tubing with resistance to high temperatures and chemicals
High resistance to chemicals, microbes, UV radiation, hydrolysis, and stress cracks
Operating media: compressed air, vacuum, water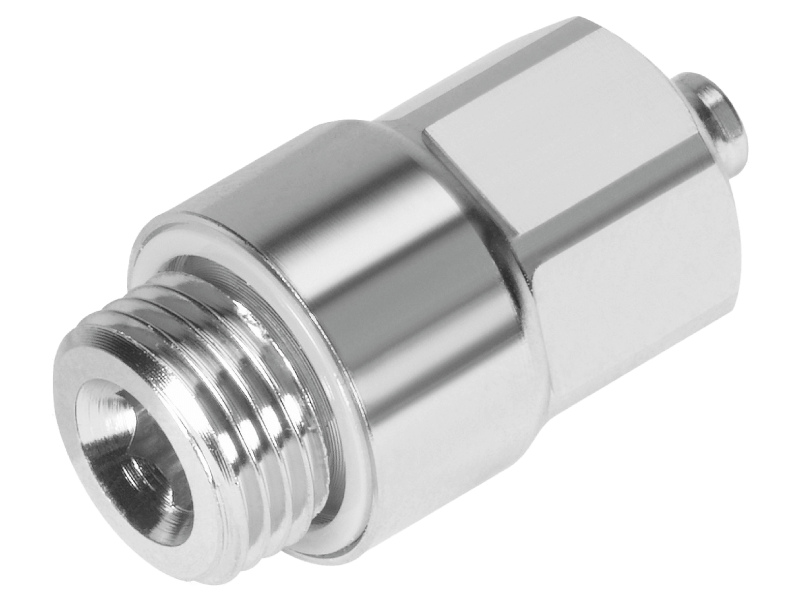 Festo NPCK Stainless Steel Fittings
Available with G thread for ultimate peace of mind
Stainless steel design
Fulfills all Clean Design requirements
Straight
Operating media: compressed air, vacuum, water
Turck TFG Cordsets
The TFG series for particularly sensitive areas in the food & beverage industry has, in accordance with the EHEDG guidelines, a special connectors with minimal gaps, smooth surfaces and stainless steel coupling nuts for optimum cleaning. The materials used are FDA compliant and Ecolab certified. The cables are thus resistant to common detergents of the food and beverage industry.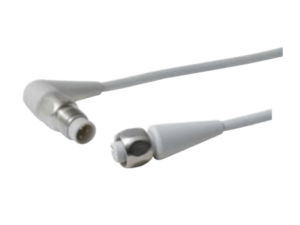 Turck TFE Cordsets
Applications with special demands on the hygienic design of the connector in less frequently cleaned areas is covered by the TFE series. It has the same grip body as the TFG series but uses PVC instead of TPE for the cables.
Noshok 30 Series Pressure and Level Transmitter
304 Series
Adjustable ranges from 16 inH2O to 1,450 psig
All Stainless Steel housing
Active temperature compensation
Accuracy 0.1% of adjusted span
10:1 Turn down
Easy programming and range adjustment without test pressure via on-board display
Hart

protocol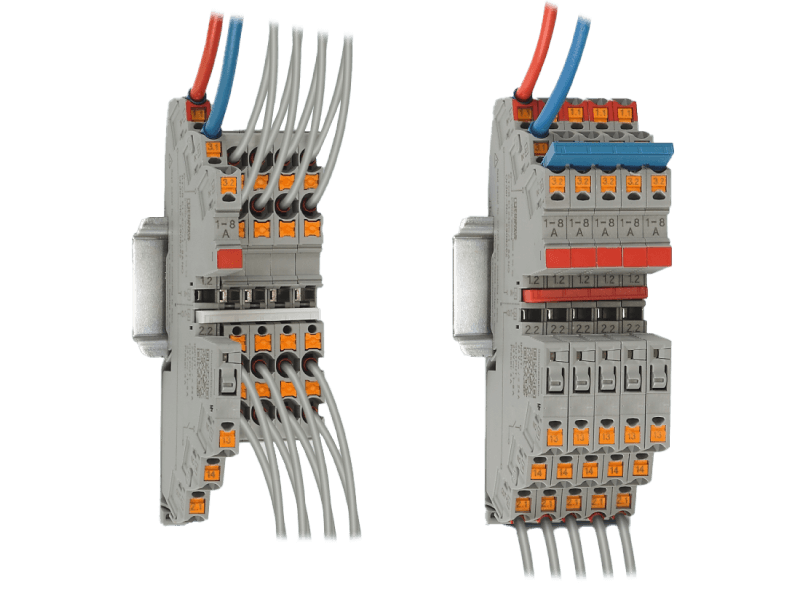 Phoenix Contact PTCB Series Circuit Breakers
UL Listed as NEC Class 2 device
For 24VDC loads
No glass fuse to replace
Integrated local and remote status indication
Individually programmable options from 1 through 8 A
Or fixed nominal current options 1 through 8A
Bridgeable with terminal block for easy power distribution
Learn more from Phoenix Contact.
Let's Get Started
Now is the time to start a conversation with our experts. Reach out with the contact form below.