Your Partner in Automation
Our team is comprised of design engineers, project managers, and assembly technicians. Let our team streamline your manufacturing process with a host of benefits for washdown applications such as creating custom NEMA 4X-rated panels. Other benefits of working with Power/mation Solutions Group include simplification of purchase order paperwork and payment terms.
Overview
Power/mation Solutions Group offers a variety of services to aid your food and beverage project, chief among them being the ability to create custom-cut enclosures in our facilities. CNC machines are located at our Saint Paul, MN and Pewaukee, WI offices. We can prepare a one-off enclosure for you, or work closely with you to be a partner in long-term production.
We have specific food and beverage hardware components in stock that make us your one-stop-shop to outfit your facility with custom NEMA-4X rated panels. Read more details about Power/mation Solutions Group services here. A brief summary of our services:

Enclosure drilling and tapping
Din rail, cordset and wire harness assemblies
Large modular enclosure assembly
Custom control panel design and production through our integrator partners

Rittal Stainless enclosure modified with either Festo or Roxtec components. NEMA 4X-certified panels are available.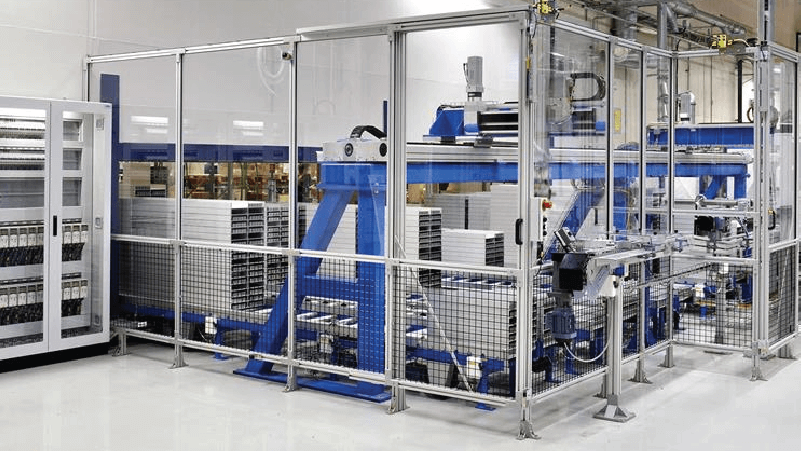 Custom Safety Fencing
Easy-to-assemble aluminum profiles that make for a strong and attractive looking system–no special tools required
Get a quote from our fencing design team in as little as 48 hours
Learn more about custom safety fencing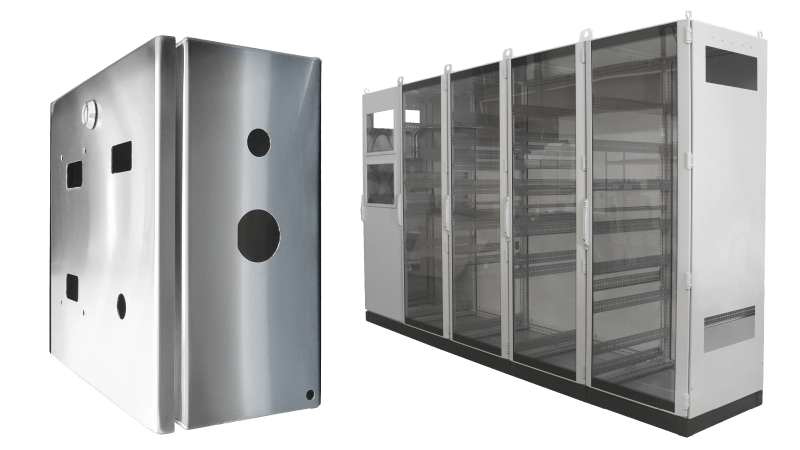 Custom Enclosure Cutouts
Tailor your panels to your application. Power/mation cuts enclosures in both our Saint Paul, MN and Pewaukee, WI offices. Power/mation's CNC machines cut stainless steel with ease and will save you time. We also assemble and ship large modular panels.
Power/mation Solutions Group is a Rittal Platinum Modification Partner meaning more enclosures in stock with exceptional vendor support resources.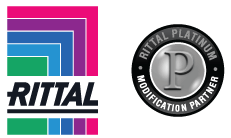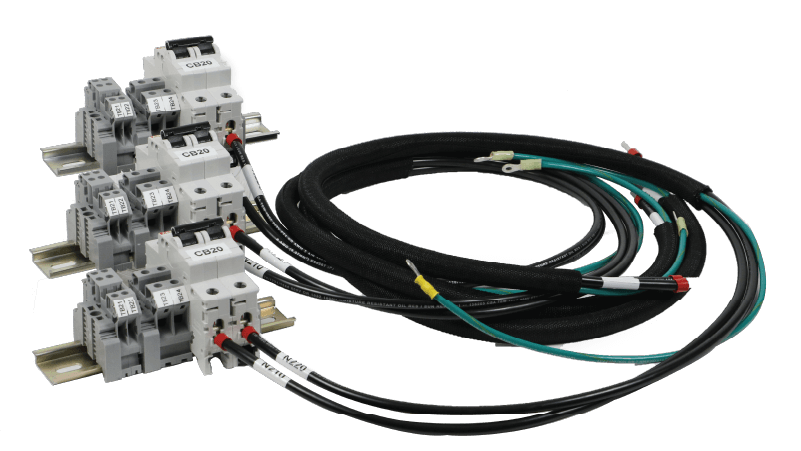 Custom Cordsets & Kits
Our assembly services take labor off your hands and put time on your clock
Make reordering easy with kit unique part numbers, no lengthy BOMs
Assembled in mulitple Power/mation locations for rapid customer service
Let's Get Started
Now is the time to start a conversation with our experts. Reach out with the contact form below.