Application Overview
Power/mation can assist in all aspects for general automation needs for filling and dispensing applications.  This includes presence sensing, positioning, counting, and speed control with electrical components. Mechanical components can provide motion, robotics, power transmission, and actuation needs.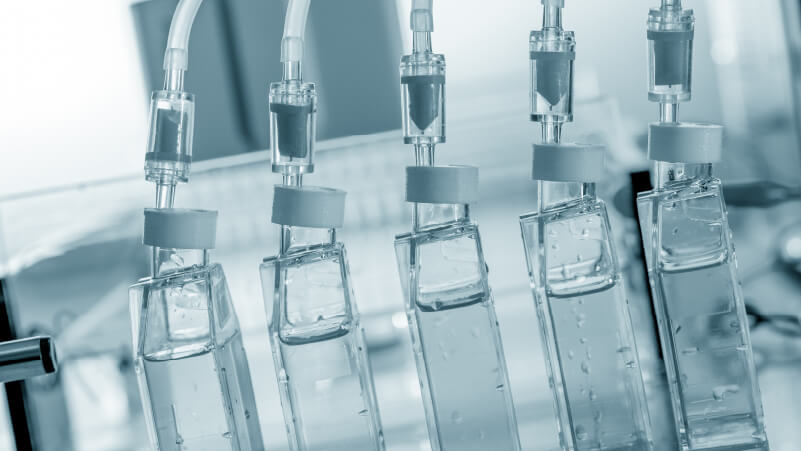 Ultrasonic sensors for analog level detection
Capacitive sensors for discrete level detection
Precise volumetric filling with electric actuators
Festo Dispense Head VTOE
Non-contact dispensing of the smallest of quantities: The high-precision dispense head VTOE is a complete modular solution consisting of a manifold duct plate, dosing valves, and nozzles. Media-separated valves prevent cross-contamination and ensure optimal flushing. This ready-to-install dosing solution saves time and cost.
Compact 9 mm width dimension
Maximum dosing precision down to the microliter range
Ideally suited to non-contact dispensing and jetting of liquid media
Small internal volume makes it easy to rinse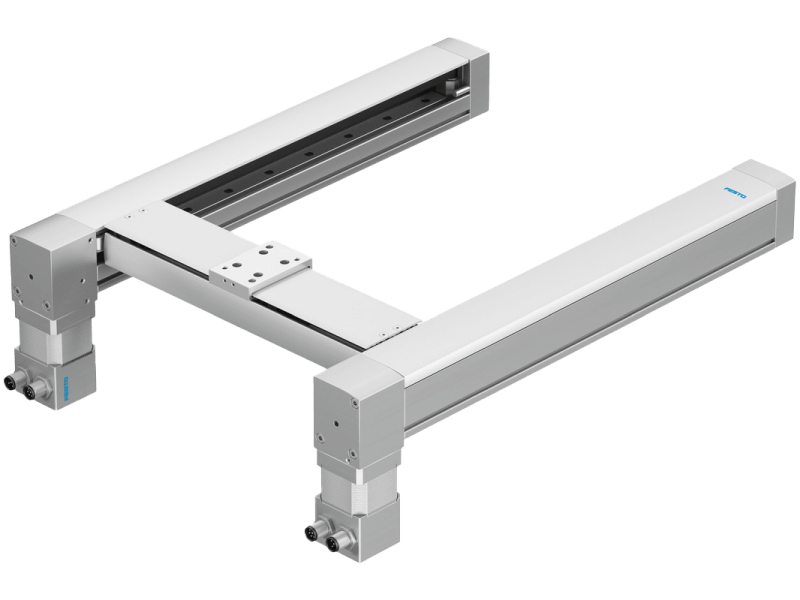 Festo Planar Surface Gantry EXCM
Great functionality in a tiny package: the parallel kinematic actuator keeps moving loads low and your footprint small. Its high level of standardization makes the EXCM-30 an affordable system solution for your desktop tasks, e.g. for small parts assembly.
Excellent functionality in confined spaces
Low moving dead weight
Actuation via two stepper motors with integrated optical encoder and two-axis controller
With ball bearing guide
Oriental Motor CVK-SC Series Speed Control Stepper Motors
An ideal solution for tube pump applications, the CVK Series SC speed control system offers a simple configuration consisting of a stepper motor, driver and programmable controller. The operating speed, acceleration and deceleration time, running current can be set via the driver switches, and simply turning the FWD (RVS) input to ON or OFF allows for easy control.
No pulse generator needed
2 speed settings are possible
Compact and high torque stepper motor
Improved stop position repeatability
Maintains torque even when stopped
Continuous duty is possible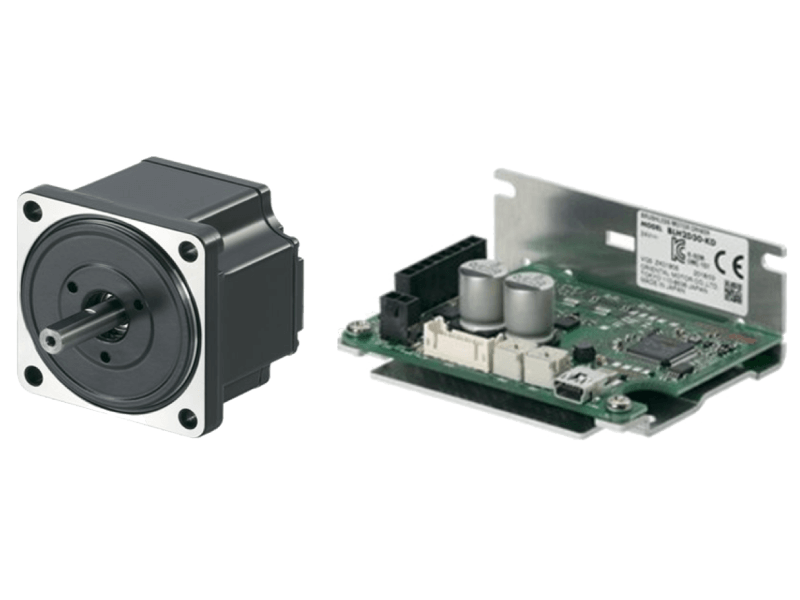 BLH Series Brushless DC Motors
Suitable for a capping application, the BLH Series Driver has been updated to now include three driver types; RS-485 Communications type, a Digital type driver or the traditional Analog type. The BLH Series is a 24 VDC, brushless DC motor and driver package offering a wide speed range of 100 to 3000 r/min (80 to 3000 r/min with digital driver type). RS-485 Communication and Digital type driver is used with our MEXE02 support software (available for free download) for improved functions including torque sensing and predictive maintenance monitoring. A wide range of motor options are available to meet you application needs.
The BLH Series comes with long-life, high-strength gearheads that can produce up to 600 lb-in of torque.
Compact, Board-type Driver (Analog, RS-485 Communication or Digital type)
Speed Control via Potentiometer, DC Voltage or Support Software (Digital type)
Torque Sensing and Monitoring (RS-485 or Digital type)
24 VDC
Parallel Shaft, Hollow Shaft Flat Gear or Round Shaft (no Gear)
Electromagnetic Brake Available
Turck Capacitive Sensor
Capacitive sensors utilize a non-contact sensing technology that detects a wide variety of materials. These sensors make use of a compensation electrode, and most come with sensitivity adjustments that allow a designer to tune out certain materials such as glass or plastic, making this type of sensor a common choice for point level applications.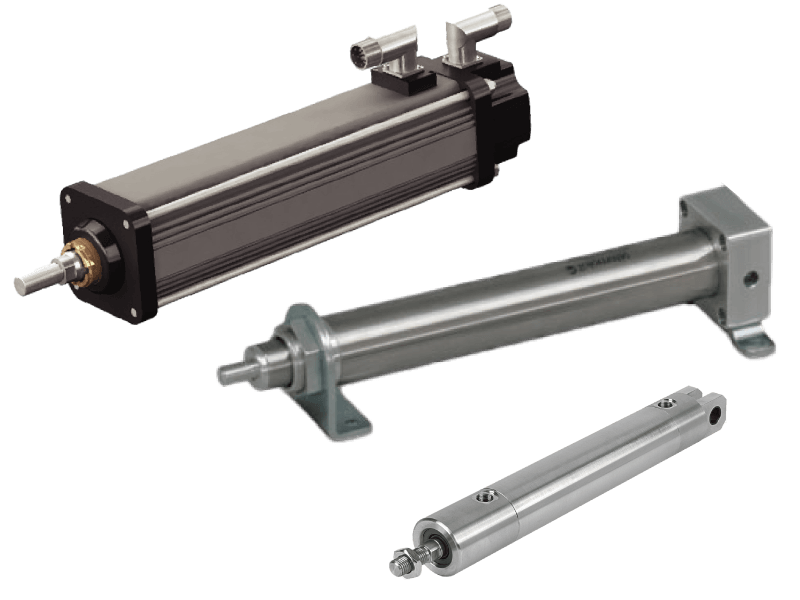 Actuators
Power/mation supplies actuators from industry leaders such as Tolomatic, Festo, Exlar, and more. Actuators are available in pneumatic or electric configurations and are designed for precise movements to aid your assembly applications.
Banner Engineering QS18 Series Sensor
An ultrasonic sensor useful in precise level detection
Features a universal housing with an 18 mm threaded lens or side mounts
Replaces hundreds of other sensors
Meets IP67 and NEMA 6 standards for harsh environments
Available in opposed, polarized and non-polarized retroreflective, convergent, regular and wide-angle diffuse, small spot diffuse, laser, ultrasonic, plastic or glass fiber optic, fixed-field and adjustable-field sensing modes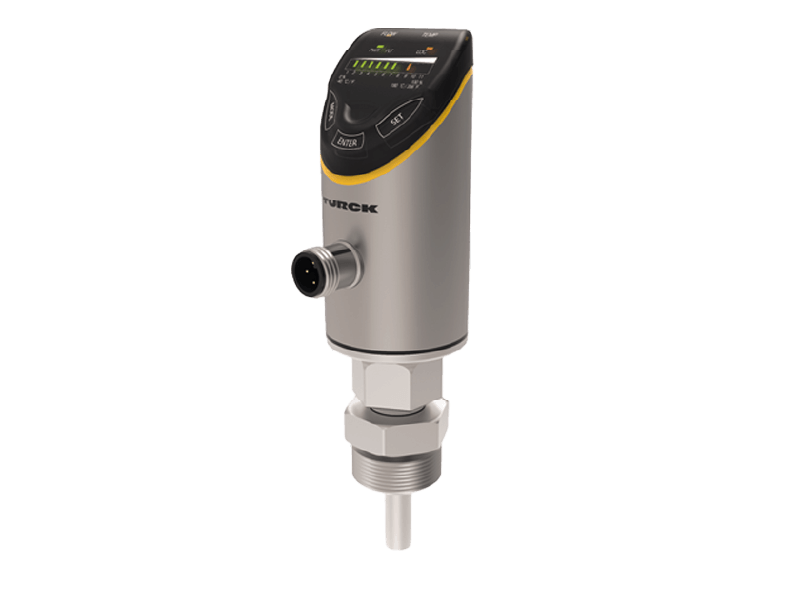 Turck Flow Sensors
Flow sensors from Turck are a versatile family of products with the ability to use either insertion or in-line designs to measure flow. These sensors are available as a calometric design that is best suited for monitoring flow, or as a magnetic inductive which functions as a flow meter.
Let's Get Started
Now is the time to start a conversation with our experts. Reach out with the contact form below.