Application Overview
Power/mation recommends security to be your priority when implementing remote access. Information Technology (IT) attacks can lead to the loss of data and intellectual property being compromised. Operational Technology (OT) attacks can do harm to assets in the physical world. Power/mation offers strategies to defend against both attacks. Read more on defense and preparedness strategies at our Industrial Internet Solutions page.
Other benefits of working with Power/mation for secure networking: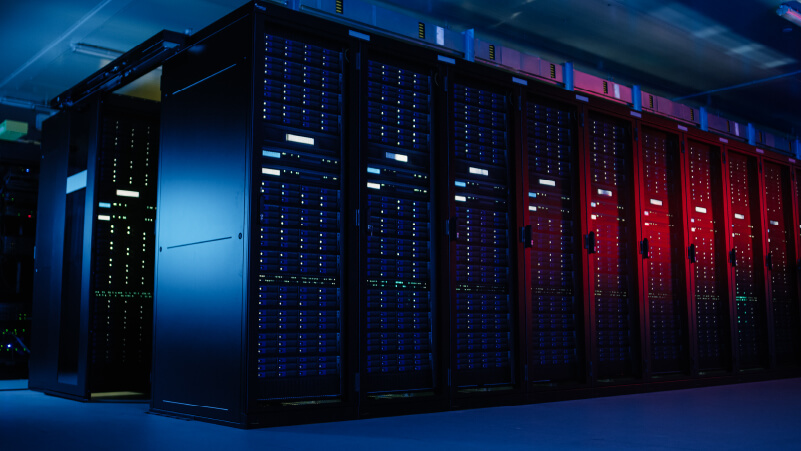 Commonly utilizes variable frequency drives (VFDs) for a continuous motion control solution
Multiple components accross Power/mation product lines required
Field I/O solutions available for a modular application
Additional reading to explore topics concerning Power/mation security and networking solutions:
Featured Products and Solutions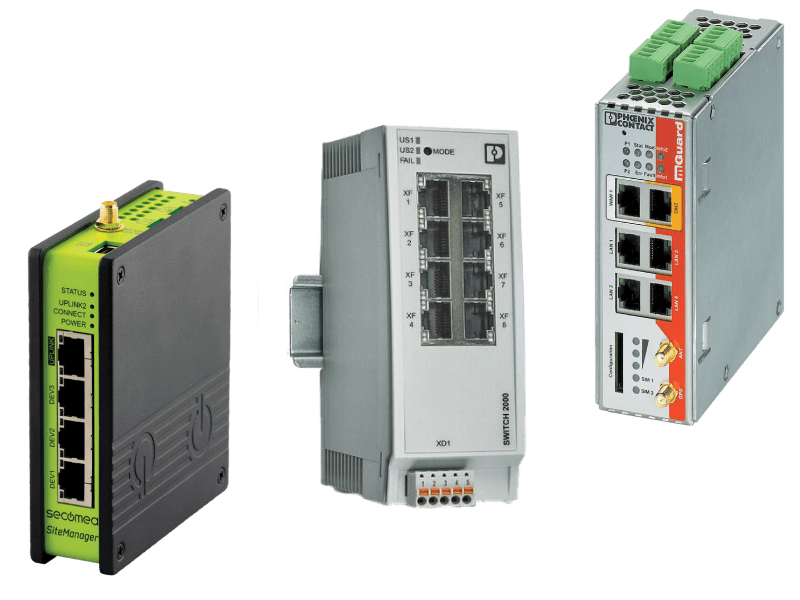 Network Infrastructure
Install hardware that creates efficient and secure connectivity, communication, operations and management of a system network or machine:
Cellular

Routers

Firewalls

VPNs

Ethernet switches
Media
These materials join production components and systems to each other and to higher levels using device-to-device communication:
Fiber

Connectors

Media converters

Accessories

Surge protection

Cables
Wireless Technology
This technology enables personnel and assets to connect over large distances, through harsh environments, often with reduced cost and maintenance:
900 MHz data and I/O

WLAN (802.11)

Bluetooth® (802.15)

Accessories
Data Analytics
Analytics can transform raw data into important insight and action items for operators, managers and decision makers to further the potential of an operation:
Web-enabled HMI
Dashboard solutions
Notifications
Cloud storage
Let's Get Started
Now is the time to start a conversation with our experts. Reach out with the contact form below.