Application Overview
A palletizing application is best achieved with the use of heavy-duty robotics. Your application may be suited to the world's fast palletizing robot – the ABB IRB 460. Learn more about palletizing at our Robotics Solutions page. Power/mation also provides any necessary safety devices and controls needed for your palletizing application.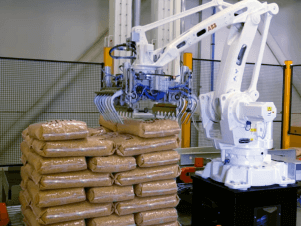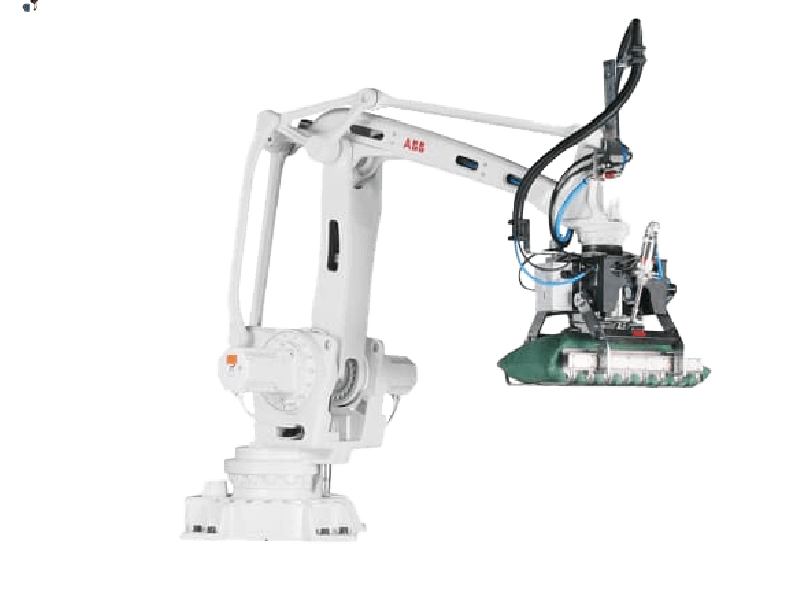 ABB IRB 460
Leading ABB's palletizing offering is the compact IRB 460 – the fastest palletizing robot in the world. The IRB 460 is perfect for end-of-line palletizing and bag palletizing applications. The 4-axis robot is the fastest of its kind and its small footprint makes it ideal for fitting into existing packing lines.
Main applications:
Palletizing,
De-palletizing
Material handling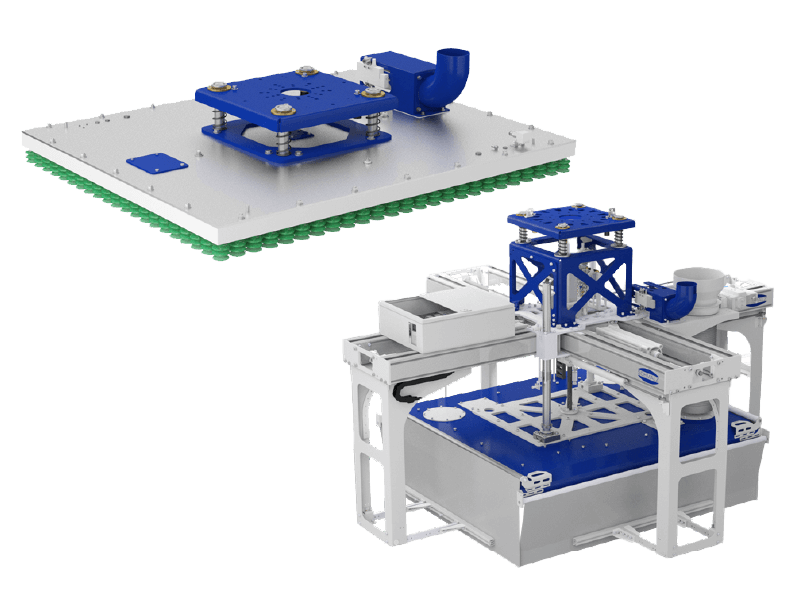 Schmalz SPZ Palletizing Grippers
With vacuum layer gripping systems from Schmalz the production capacity for the automated handling of cardboard, jars, cans and cells in warehouse and intralogistics is increased. Configurable standard solutions allow a cheap, but also individual solution for a gripping system.
In addition to standard solutions, Schmalz also offers customer-specific system designs for process reliable handling in palletizing or depalletizing processes in the logistics sector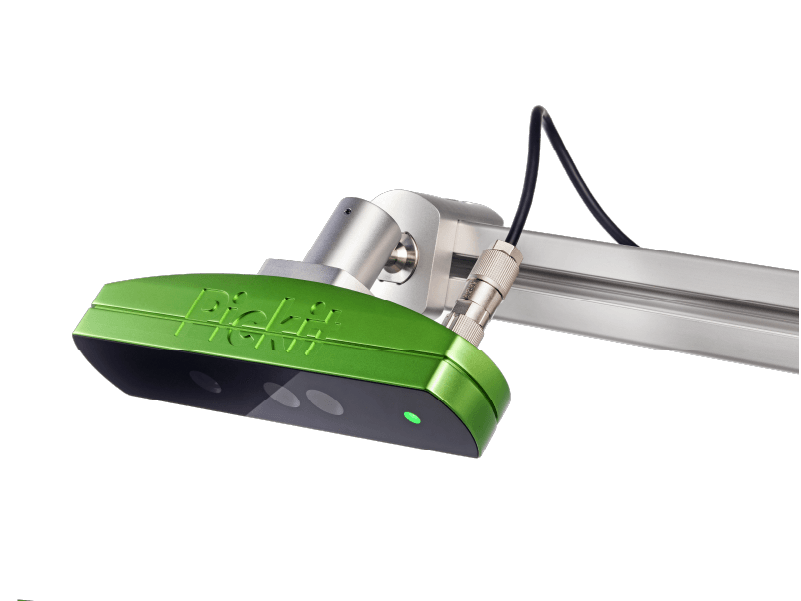 Pick-it 3D Vision Cameras
With the combination of our proven easy-to-use software and our Pick-it L camera you can set up a smart automated pallet unloading application in just 1 day.
Pick-it does not require extensive training and can be operated by anyone. Pick-it finds products of varying sizes and shapes, in matte and glossy colours and it even keeps working in changing and poor light conditions.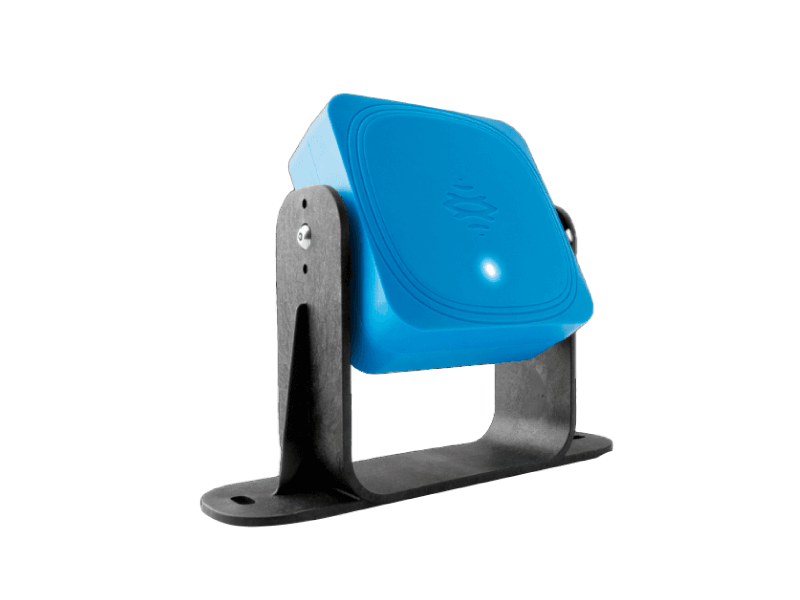 Inxpect LBK Radar Sensor
LBK system detects access or the presence of operators in a dangerous area. In any environmental conditions (dust, smoke, swarf, water aerosols), it guarantees a level of safety never before reached by any other system in the world. The radar waves of the sensor cover the entire dangerous area, creating a 3D protected zone.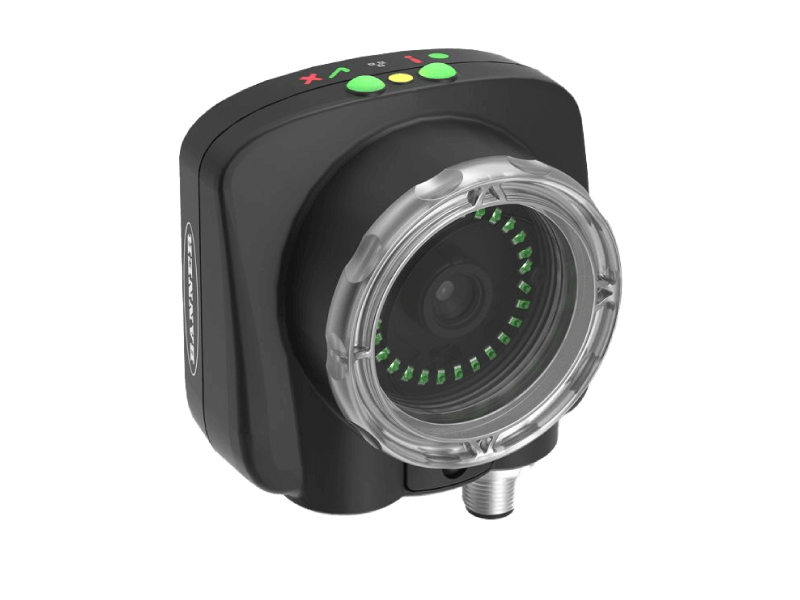 Banner Engineering iVu Series
Setup, Manage, and Monitor iVu Series Devices with an Integrated or Remote Touchscreen or with a PC
All-in-one solution with camera, controller, lens, and light included in one package
Highly capable image sensors to solve a wide range of vision applications, such as item detection, matching, part positioning or color verification
Compact, rugged, IP67 housing available with a variety of integrated ring lights including red, blue, green, white, infrared or UV
Factory communications (EtherNet/IP™, Modbus/TCP, PROFINET®, PCCC and Serial RS-232) for integration on the manufacturing floor
Ability to change parameters on the fly with full runtime editing to reduce costly downtime
Macron Dynamics Linear Gantry Robots
Gantry robots from Macron Dynamics provide fast and scalable palletizing solutions. Multiple versions are available including the T-Bot and heavy duty cartesian models.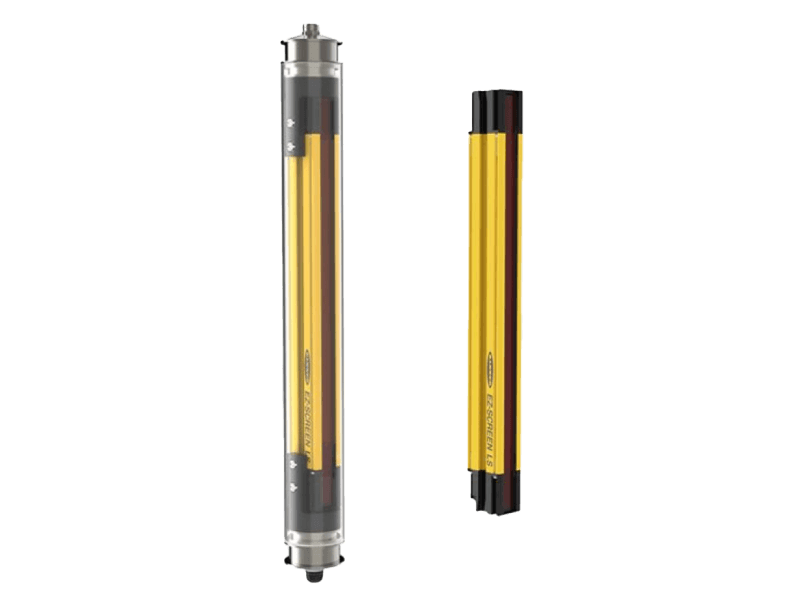 Banner EZ Screen
EZ-SCREEN LS light curtains are intuitive, easy-to-use safety devices used for machine safeguarding. They are built to withstand challenges commonly found in manufacturing and packaging environments.
Full featured models with options to meet a wide range of applications
Heavy-duty aluminum housing and recessed window to avoid damage in harsh environments
End-to-end sensing
Highly visible alignment and diagnostic indicators
14, 23 & 40 mm resolution (detection capability)
Available in 23 defined area heights from 280 to 1820 mm in 70 mm increments
External device monitoring, auxiliary fault options and scan code select included (with 8-pin connectors)
IP65/IP67 environmental rating with IP69K models available
Cascade capable models available
Remote fixed blanking to ignore stationary objects
Optional status indicator or fixed blanking control with cascade models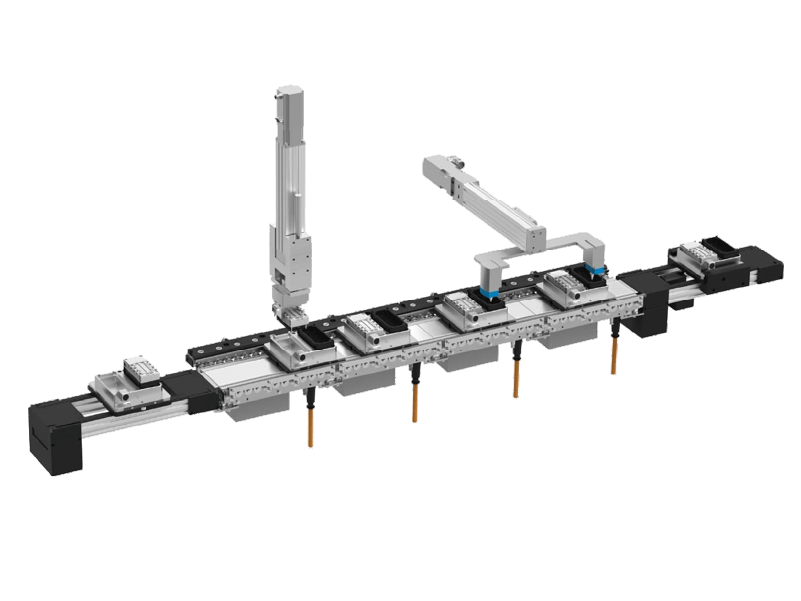 Festo Multi-Carrier System (MCS ®)
For continuous processing of different packaging formats on a single line
Various sizes, the number of cartons and different product groupings are set up directly on the MCS® using the freely positionable carriers. The products to be packaged are also flexibly transported to the top loader or side loader via the MCS®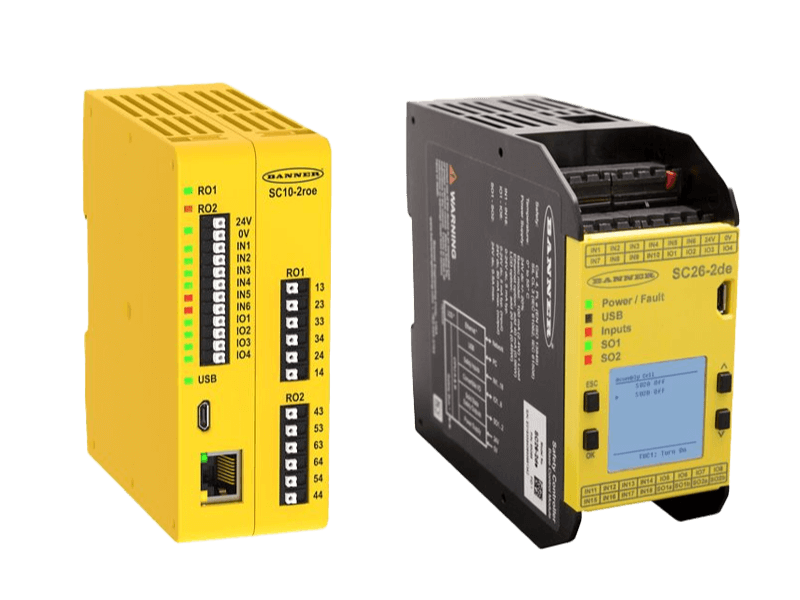 Banner Engineering Safety Controllers
Safety relays and safety controllers monitor the primary safety devices that protect personnel from accident and injury, ensuring safe stop and start functions on equipment with hazardous motion. 
In-Series Diagnostics (ISD) is an innovative communication protocol exclusive to Banner safety devices that makes it easy to troubleshoot machine safety systems, prevent system faults, and reduce equipment downtime.
Pictured: the SC10 hybrid and SC26 traditional models. Learn more about the rest of Banner's line here.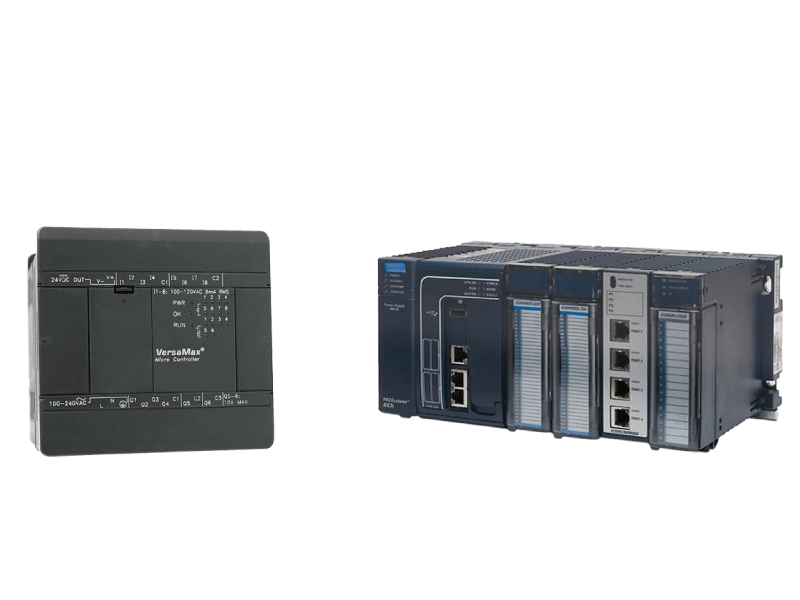 Emerson PAC Systems
Emerson's high-performance Programmable Automation Control systems connect to the industrial internet to drive smarter and more efficient outcomes. View the product line from Emerson.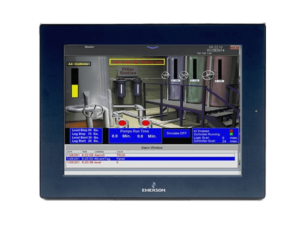 Emerson QuickPanel+
Plug and play connectivity
Designed for easy installation and configuration by automation engineers
Fully integrated view, control and data historian
Multi-touch for optimum responsiveness
Vivid images for more complete process visualization
Fully functional web browser with multimedia capability
Email and text alerts based on user-defined settings
Custom, web-enabled reports and graphs
Remote diagnostics and security
Compatibility with third-party components
Emerson Panel PC
Combining the modularity and flexibility to customize your product to your needs, the RXi Panel PC portfolio also packs in performance thanks to a dual core 1.0 GHz processor or a quad core 1.2GHz Processor with 4GB or 8GB of available DDR3 RAM. With Windows 10 IOT Enterprise LTSB OS installed standard, the RXi – Panel PC is ready to meet your software needs. A combination of design, durability and power packed into an ultra-slim package make it perfect for a wide range of applications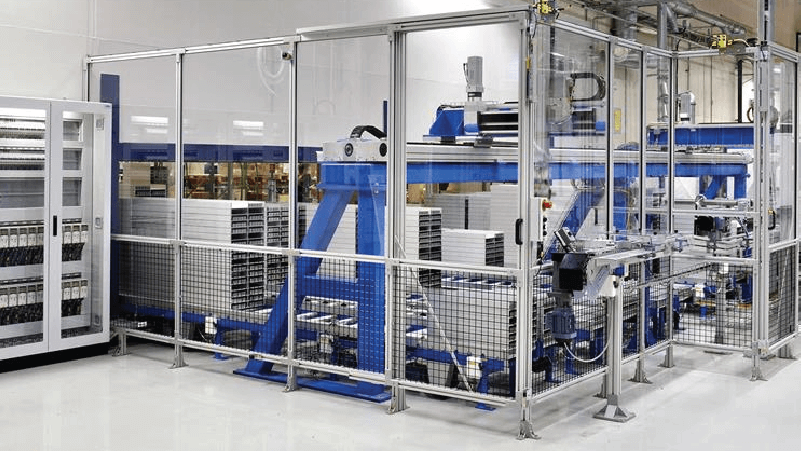 Custom Safety Fencing
Easy-to-assemble aluminum profiles that make for a strong and attractive looking system–no special tools required
Get a quote from our fencing design team in as little as 48 hours
Learn more about custom safety fencing
Let's Get Started
Now is the time to start a conversation with our experts. Reach out with the contact form below.