Slitting Overview
Power/mation provides a tremendous amount of flexibility and reliability to our narrow web slitting customers. Power/mation will help you keep up on short runs and properly maintain unwind and rewind processes. Our suppliers' uniquely suited products allow these needs to be met. 
MAGPOWR TS Load Cells
Low profile design allows maximum web widths
Multiple mounting options for maximum flexibility
Three coupling styles for use with any type idler roll
Ruggedly constructed for long life and dependability
Mechanical overload stops for protection even under severe overloads
Full Wheatstone bridge design for measurement accuracy
Inch and Metric models for international installations
Load cell mounting styles available: Stud Mount, Pillow Block, or Flange Mount
MAGPOWR Brakes & Clutches
Versatility and flexibility are the real benefits found in MAGPOWR's Global Series Magnetic Particle Brakes, as they provide smooth, repeatable, controllable torque independent of speed.
See the extended line of products here.
Roll-2-Roll Technologies Web Sensors
Roll-2-Roll Sensors can measure edge position, contrast position, position of a line on the web, web width, count and monitor threads of any material without the need for any setup or calibration. The sensing principle relies on light scattering and spatial filtering properties of fiber optics to accurately determine the web position. The web position sensor is essentially an affordable vision based sensing system different web sensing applications.
Learn more from Roll-2-Roll Technologies.
Turck Linear Encoder
Turck's linear position sensors are available in a variety of sensing technologies that provide a designer with a variety of options when deciding which solution best fits the application.
Inductive linear position sensors are non-contact sensors using the R-L-C principle of operation, with measuring ranges up to 1,000 mm.
Magnetic linear position sensors are non-contact sensors using external magnets with imbedded hall effect sensors measuring ranges up to 200 mm.
Magnetostrictive linear position sensors are non-contact sensors using external magnets measuring ranges up to 300 in.
Draw wire (or cable pull) are mechanically operated devices with measuring ranges up to 40 m.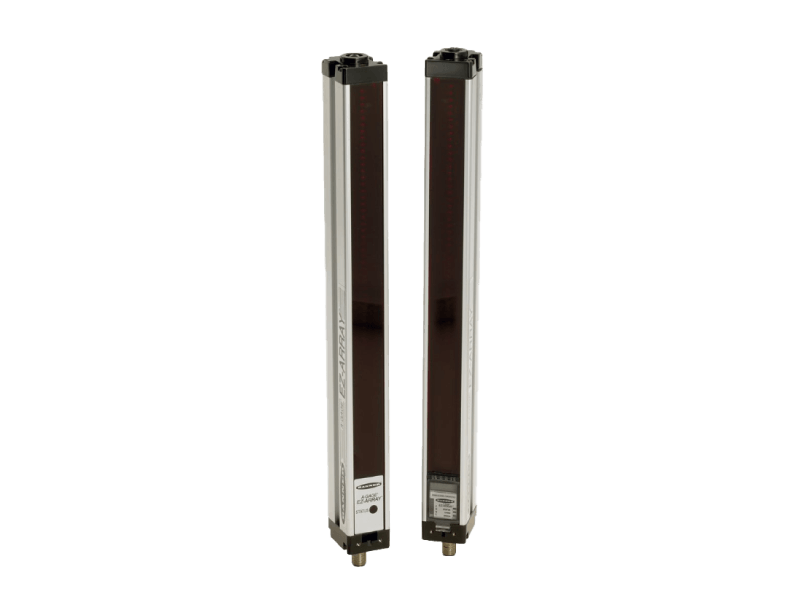 Banner Engineering EZ Array Light Curtain
Make sure there is safe access to your cutting or slitting application with a light curtain.
IO-Link, Modbus-RTU, and RS-485 models are available
Applications include edge and center-guiding, loop tension control, hole sizing, parts counting and on-the-fly product sizing and profiling.
Closely spaced infrared beams detect objects as small as 5 mm wide edge resolution is 2.5 mm.
Controller functionality is built into the receiver, so basic setup requires no controller, software, or PC.
Easy-to-use software is included for advanced configuration, using a PC.
Configuration options include 14 measurement modes, three scanning methods, two analog and two discrete outputs and a serial output.
Range is 4 meters.
Array heights range from 150 to 2400 mm.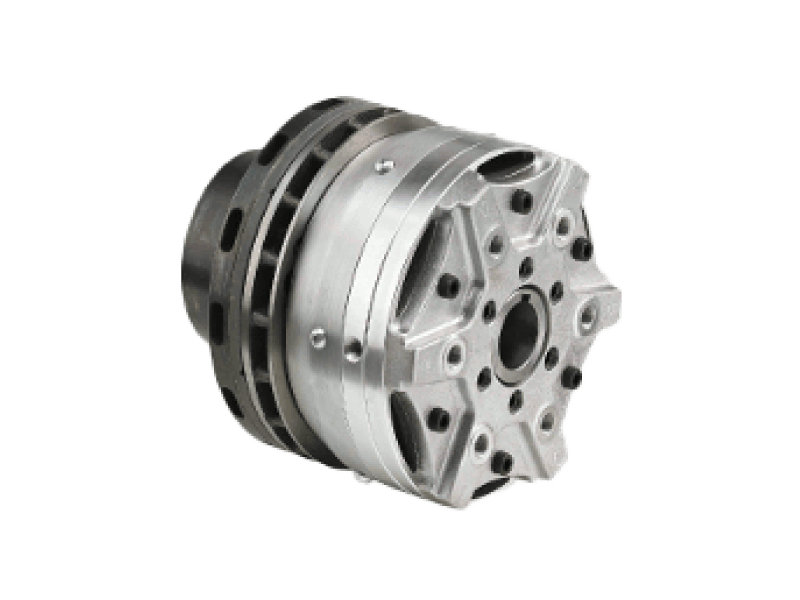 Nexen Air Cooled Tension Control Clutches
Light to medium-duty

Air-cooled 

Up to 3hp thermal capacity
MAGPOWR Power Supplies and Amplifiers
Complete control is the goal of any operation utilizing brakes and clutches. MAGPOWR's PS-24 & PS-90 Power Supplies provide a small amount of reverse current circuitry as a standard feature to minimize the drag torque of a clutch/brake, allowing greater controllability in the lowest torque range.
These power supply units control any size MAGPOWR clutch or brake with optimum resolution. MAGPOWR's current-regulated power supplies are used for the control of magnetic particle clutches and brakes in unwind, rewind, or intermediate tension control applications. With selectable current ranges, these compact enclosures can be mounted inside the machine cabinet, allowing your operator to adjust torque through a remotely mounted potentiometer or with a 0 to 10 vdc control signal from MAGPOWR Open Loop and Closed Loop controllers, or any control device like a computer or PLC.
See the options from MAGPOWR.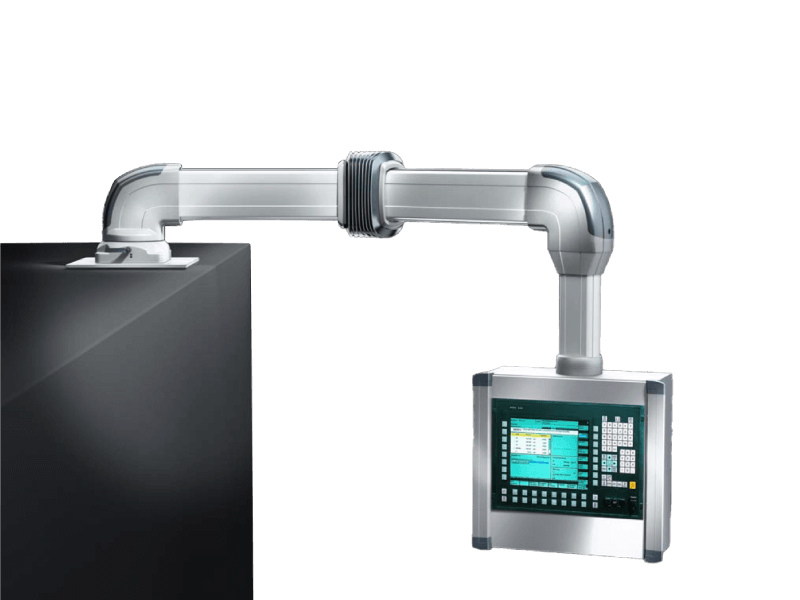 Rittal Support Arm Systems
Support arm systems CP40/60/120/180 for use in the static load range from 400 to 1800 N. Endless combination possibilities, with a broad diversity of functions. Reliable cable protection in all applications. The support arm configurator is the perfect planning tool for fast, safe design of a support arm system to suit your application.
Emerson Panel PC
Combining the modularity and flexibility to customize your product to your needs, the RXi Panel PC portfolio also packs in performance thanks to a dual core 1.0 GHz processor or a quad core 1.2GHz Processor with 4GB or 8GB of available DDR3 RAM. With Windows 10 IOT Enterprise LTSB OS installed standard, the RXi – Panel PC is ready to meet your software needs. A combination of design, durability and power packed into an ultra-slim package make it perfect for a wide range of applications
Emerson QuickPanel+
Plug and play connectivity
Designed for easy installation and configuration by automation engineers
Fully integrated view, control and data historian
Multi-touch for optimum responsiveness
Vivid images for more complete process visualization
Fully functional web browser with multimedia capability
Email and text alerts based on user-defined settings
Custom, web-enabled reports and graphs
Remote diagnostics and security
Compatibility with third-party components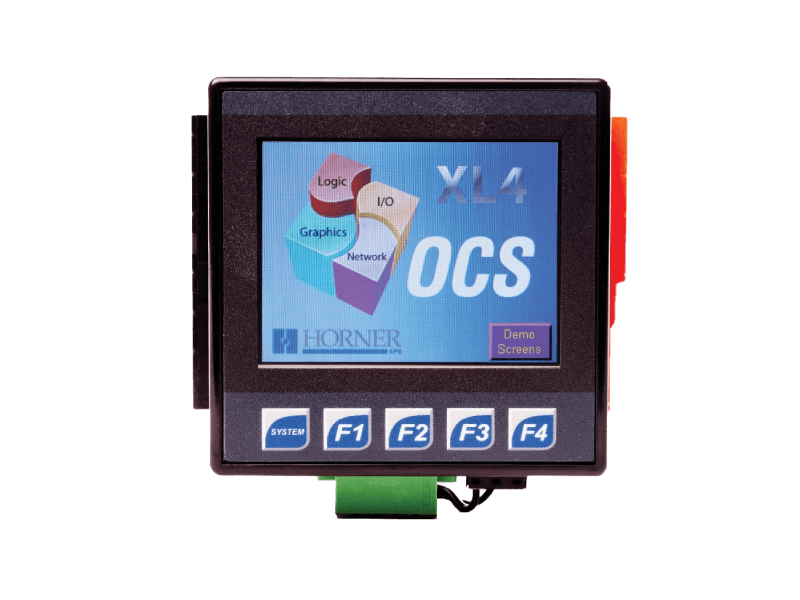 Horner XL4 Controller
Logic engine features 1MB of application memory with a 0.013mS/K logic scan.
Online Programming Mode (making logic changes on the fly without going thru stop mode) is supported.
Operator Interface features include a 320×240 LCD TFT color graphics display with a high resolution resistive touchscreen, 4 function keys and a system key
A USB 2.0 On-the-Go port (mini-B 5pin) is available for programming.
A USB 2.0 Host port (A) is available for exchanging files with USB FLASH drives.
One (1) RS-232 and one (1) 485 port support RTU/Modbus Master/Slave, ASCII In/Out, and PLC/Drive downloadable protocols.
Networking features include a built-in 10/100 Ethernet port, and an integrated CsCAN port.
All units feature a microSD slot, supporting at least 32GB.
Bishop Wisecarver Linear Guide Systems
Bishop Wisecarver linear guide products are available in several sizes to accommodate loads of all types, from light to heavy. The BWC linear guide product offering is suitable for use in numerous applications, such as machine designs requiring incorporation of linear guide products into the machine structure. Motor mounts for linear guide products for applications that require a separate drive unit are also available. Carbon, stainless steel, and polymer versions are available to suit any application environment.
See the products at Bishop Wisecarver.
Let's Get Started
Now is the time to start a conversation with our experts. Reach out with the contact form below.