Application Overview
Web Tension is important to monitor in order to maintain consistency in your process. Power/mation installs systems to receive constant feedback of dancer arm position, roll diameter, and current web tension to provide predictable positioning, stability, and web control. Variable Frequency Drives (VFDs), servo motors, induction motors, and peer-to-peer communication setup is also available from Power/mation.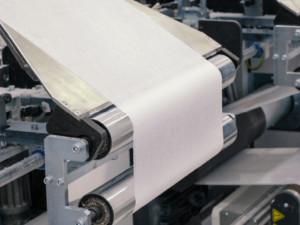 Turck Inclinometer
A key product for providing position feedback of the dancer system. Inclination sensors are a mems based sensor family that provide angular measurement relative to gravity. Depending on the sensor selected, these sensors are capable of single axis (up to 360°) or dual axis (X-Y) measurement angles ranging from 5° to 85°. Output choices include analog voltage, analog current, PNP, IO-Link, and CANopen.
MAGPOWR Brakes & Clutches
Versatility and flexibility are the real benefits found in MAGPOWR's Global Series Magnetic Particle Brakes, as they provide smooth, repeatable, controllable torque independent of speed. These are necessary components to control web unwinding and rewinding.
See the extended line of products here.
MAGPOWR Load Cells
Load cells are key to maintaining tension in any web application as they provide constant feedback for your open or closed loop system. See the MAGPOWR line at their website for more information.
MAGPOWR Cygnus Tension Control
Web Break Detection
Out-of-Round Roll Compensation
Bus Communication Capability
Auto Tuning
Weightless Load Cell Calibration
Advanced Load Cell Diagnostics
Gain Scheduling
UL and CE Approved
MAGPOWR Spyder Tension Control
Powerful tension control at an affordable price used to control clutches and brakes, or interface directly with a drive
Troubleshooting and parameter access via a web browser
Share data remotely with a PLC or remote PC via Ethernet with Modbus/TCP
Advanced features for Dancer applications including Dancer Mode and Remote Setpoint Adjustment
Adjustable taper tension
User-friendly keypad and display
Versatile control for unwind, rewind, point-to-point or dancer applications
Compatible with any 3rd party ultrasonic or laser sensor (0 to 10 Vdc signal required)
UL and CE Approved
Roll-2-Roll Technologies Compact Web Guiding Systems
The Roll-2-Roll Web Guide is the simplest web guide available in the market. The fully integrated solution includes a web guide mechanism mounted on an enclosure housing the actuator, controller and operator interface. The plug-and-play web guiding system can be installed out-of-the box within 10 minutes. The web guide requires no subsequent setup or calibration once installed, even if the materials and processes change. Read more about compact web guiding units at Roll-2-Roll Technologies.
Turck QR24 Contactless Encoder
A key component to provide position feedback on a dancer system, the QR24 universal encoder can be used for a countless number of applications and replace several 100 different encoder types. The resonant circuit measuring principle makes it possible to design a fully potted sensor housing without seals, that is separate from the positioning element. This therefore fully excludes the possibility of dust or water penetrating into the electronics. The contactless measuring principle of the encoder enables it to compensate for vibration and offset.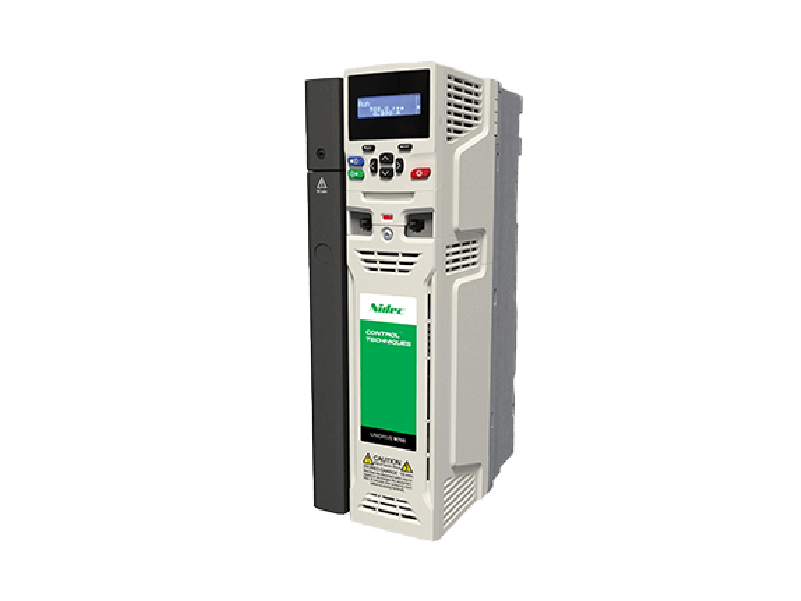 Control Techniques Unidrive M700 Series AC/Servo Drives
The M700 can aid in the tension infeed process such as in a label priting application when paired with a MAGPOWER Cygnus
Control Techniques' Unidrive M700 series high-performance variable speed AC/servo drives deliver maximum machine throughput through enhanced single axis control and multi-axis network synchronization.
Onboard real-time Ethernet (IEEE 1588 V2), Advanced Motion Controller, and high speed I/O for position capture enables machine builders to create more sophisticated and flexible machines.
The onboard Ethernet is also compatible with EtherNet/IP, Modbus TCP, and Real-Time Motion over Ethernet (RTMoE) for network flexibility.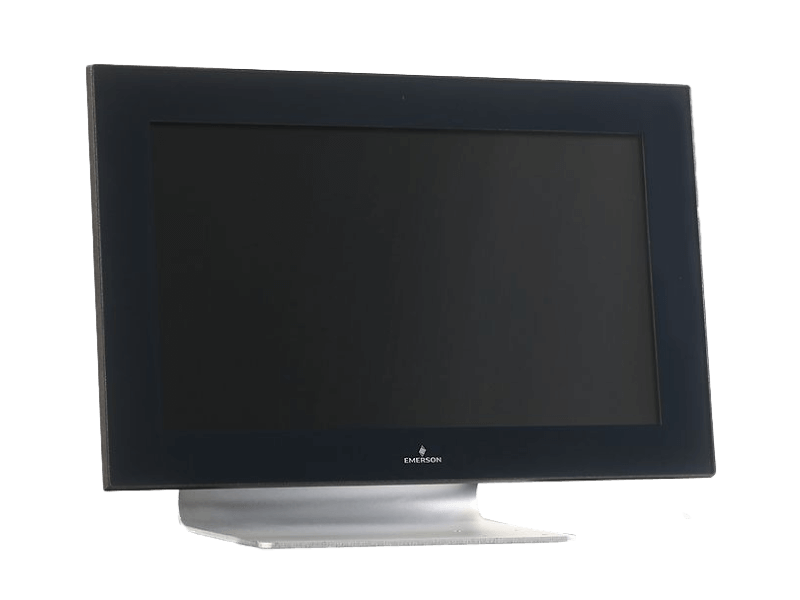 Emerson Panel PC
Combining the modularity and flexibility to customize your product to your needs, the RXi Panel PC portfolio also packs in performance thanks to a dual core 1.0 GHz processor or a quad core 1.2GHz Processor with 4GB or 8GB of available DDR3 RAM. With Windows 10 IOT Enterprise LTSB OS installed standard, the RXi – Panel PC is ready to meet your software needs. A combination of design, durability and power packed into an ultra-slim package make it perfect for a wide range of applications
Turck QR24 Contactless Encoder
The general purpose visualization and industrial computer solution for your application
Plug and play connectivity
Designed for easy installation and configuration by automation engineers
Fully integrated view, control and data historian
Multi-touch for optimum responsiveness
Vivid images for more complete process visualization
Fully functional web browser with multimedia capability
Email and text alerts based on user-defined settings
Custom, web-enabled reports and graphs
Remote diagnostics and security
Compatibility with third-party components
Let's Get Started
Now is the time to start a conversation with our experts. Reach out with the contact form below.